Independent Review AussieTrust

https://aussietrust.com/ Headquarters in Australia Open Live Account BEGIN item ContentsQuick LookRegulationsAccount typesTrading PlatformsAssetsEducationSupportConclusion
Quick Look
AussieTrust is a recent addition to online trading, having been launched in 1997. Prior to that, they had a 21-year long record of providing one-on-one advice to Australian investors. They have offices at 2 Riverside Quay Street, Melbourne, Southbank VIC 3006, Australia which perhaps explains their choice of name.
A quick visit to the broker website will let you know about the benefits of choosing to trade through them. You'll learn how intuitive the trading platform is, best suited for beginning traders, but also powerful enough for experienced traders. You'll see how easy it is to navigate the trading platform as the website gives access to the platform without the need to register.
AussieTrust was built by traders for traders and they promise to deliver their clients a fast and reliable trading experience. Users can choose from over 200 different assets to trade, which includes stocks, indices, commodities, currency pairs, and cryptocurrencies.

AussieTrust Pros and Cons
Pros
Over 200 assets, including cryptocurrenciesIntuitive trading platform is good for beginnersBuilt by former traders
Cons
Not RegulatedClients from some countries are not acceptedNo MetaTrader platform
Broker Regulation & Safety of Funds
AussieTrust is not regulated by the Australian Securities and Investments Commission, or by any other regulating agency. That's not to say it isn't still a good broker, but many traders do like to see regulation of an online broker.
On the AussieTrust website the broker states that its core values are transparency and trust. In order to meet those values, the broker has established a high degree of safety for client funds. Similar to the regulatory requirements, all client funds are held in segregated accounts to keep them separate from the broker's own operating funds.
AussieTrust also uses Secure Socket Layer technology to encrypt all transfers and transactions made online. The entire process is automatic and applies to every client and every transaction.
Account types
With AussieTrust clients will have the ability to sign-up for three different account levels – Silver, Gold, and Platinum. These tiers will meet each client's needs and are designed to be applicable to beginners up to experienced trading professionals. Each level has its own features that will give traders the opportunity to maximize their own skills and experiences.
Below is a more detailed description of each account level:
Silver Tier – To get access to a silver tier account a minimum deposit of €250 is required. Traders will get access to over 200 assets and can take advantage of leverage up to 100:1.
Gold Tier – Customers who want access to the gold tier are required to make a minimum deposit of €10,000. In addition to the same benefits from the silver tier these accounts are also provided with a dedicated senior account manager, increased leverage of 200:1, and access to risk management planning tools. Plus, the traders get access to bonus deposit funds, Special Venture promotions, improved spreads, trade room analysis, and a monthly webinar.
Platinum Tier – The platinum tier increases the required minimum deposit to 50,000, but it also increases the available leverage to 300:1. Platinum level clients can also participate in weekly webinars and private analyst sessions. In addition to all this the spreads are improved even further for platinum traders, and they have access to financial planning tools.
In addition to these tiers that are available to anyone who deposits, there is also a VIP account tier, which is by invitation only. If invited to the VIP tier a trader will get access to leverage of 400:1, private market analyst sessions, complete access to webinars, access to lucrative VIP events, and trade room analysis.
It should be noted that the leverage amounts are specifically mentioned on the AussieTrust website, however specific spreads are not mentioned anywhere. The site only makes mention of "Gold spreads", "Platinum spreads" and "VIP Spreads".
Trading Platform
The trading platform used by AussieTrust is a web-based platform only. It features an intuitive interface and low-latency connections. And because it is web-based there is no need to download any software or worry about updating software. Traders can access their account and trade from any internet connected device with a web browser.
The trading platform lists the more than 200 different assets that can be traded through this broker, along with the current bid and ask prices. According to the AussieTrust website one of the benefits of trading forex instruments through them is access to the same spreads that top-tier investment banks receive. According to the broker these competitive spreads are available regardless of market volatility, giving traders the most reliable pricing.
Available Assets
Traders who choose AussieTrust will be favorably impressed with the range of assets available from the broker, which currently numbers over 250. There are brokers with more assets available, but they are typically very esoteric assets that no one is trading much anyway. AussieTrust gives you access to all the assets you need. Here's a more detailed look at their offerings: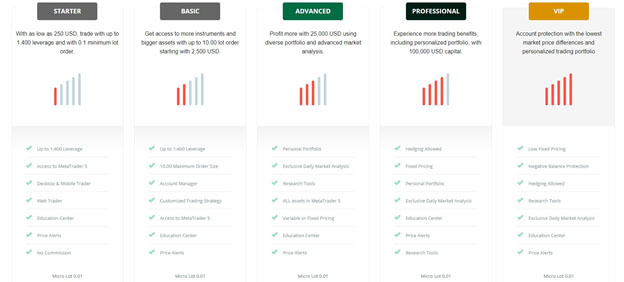 Forex – There are more than 50 different currency pairs on offer, including all the majors like EUR/USD and USD/CAD, as well as many minor and exotic pairs such as USD/TRY, USD/RUB, and USD/MXN.
Commodities – The commodities offered are the majors such as crude oil, gold, silver, and platinum.
Cryptocurrencies – AussieTrade is a modern broker and is pleased to offer its clients the newest assets available. While the cryptocurrencies offered are not exhaustive, it is a good selection of the most popular digital currencies matched against the USD.
Stocks and indices – This is where you'll find the largest selection of assets as AussieTust has given great attention to its stock and index offerings. You will find all the big U.S. tech names, other large multi-national companies, and a full selection of major country indices.
Education and Research
In addition to the innovative web-based platform AussieTrust also has a decent offering of real-time market data, technical indicators, and advanced charting. Higher tier clients can also take advantage of trade room analysis, frequent webinars, and private analyst sessions. There is also a package of trading signals available, which can make asset selection much easier.
There is also an education portal on the broker website which has an impressive amount of static learning materials such as eBooks.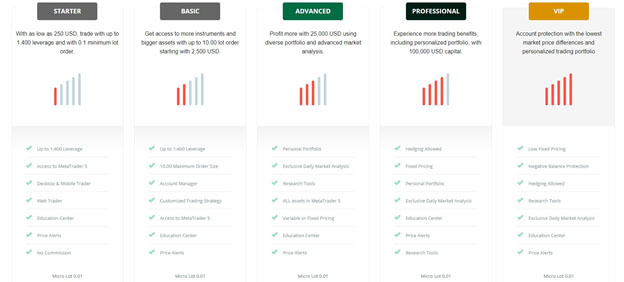 Customer Service
AussieTrust offers support via online chat, telephone, email and through a web-based contact form. The online chat support is available Monday-Friday from 06:00-13:00 GMT, while phone support is available Monday-Friday from 04:00-15:00 GMT. It is not clear what hours the email is monitored, but it is safe to assume it is along the same lines as online chat and telephone support.
Phone: +61 894-683564
Webform: https://aussietrust.com/contact-us/
Email: support@aussietrust.com
In Conclusion
AussieTrust has rapidly made a name for itself to become a well-established company with clients from all around the world. The combination of customer focus and technologically advanced systems makes them popular with new and experienced traders.
With a wide variety of available assets, a modern web-based trading platform, and a good array of research and educational material it isn't surprising they've been able to grow quickly.
We still found the broker attractive and since they are in the early phases of business can see our way to forgiving them some small downsides presuming, they will be fixing them in the coming months.
After all is said we found no reason to avoid AussieTrust and feel like the traders who choose them will benefit from it.
Open Live Account END latest_news