Review KIPLAR

https://kiplar.com/ Headquarters in St. Vincent & the Grenadines Open Demo Account Open Live Account BEGIN item ContentsPros and ConsRegulationAccount typesTrading PlatformsEducationSupportConclusion
Quick View
If you're interested in finding a new broker to work with you can have a look at Kiplar. Initially it appears that the broker is aiming towards capturing the Russian trading market since the default language on the website comes as Russian, but there are 8 other languages the website has been translated to as well, including English, Spanish, and German. So, they are a very new broker, but obviously have global aspirations.
Based in Saint Vincent and the Grenadines they follow all the relevant laws of that island, and initial reports are that they conduct themselves with complete professionalism and a focus on the welfare of their clients.
The professionalism is obvious when you land on their website as it has been well designed and clearly laid out. While the site isn't as deep as some of the brokers with a lengthy history, it's likely this is because the broker is so new. The positive is that the site isn't cluttered and it's an easy task to find the information you need without wading through a mountain of flashy images and irrelevant marketing. For once we have a new broker that appears to be focused on providing service, not just marketing magics.
Hopefully the promise of Kiplar will continue to deliver. In the meantime we've taken the time to investigate the broker fully, and you can find our results in the review below.

Kiplar Pros and Cons
Pros
Leverage up to 1:400Fully transparent brokerMetaTrader 5 is the desktop, mobile, and web platform.
Cons
No regulationNo research reports and asset analysisNo educational material available
Broker Regulation
As a broker located in Saint Vincent and the Grenadines Kiplar follows all the laws of that island nation. Because they are a new broker there is no additional regulation in place, but it can be hoped that they are working to rectify that because we know how much regulation means to many traders. That said, any smart broker knows that it is their reputation that determines whether they survive and grow, or wither and die. A broker that's regulated but has a bad reputation is a far worse choice for a trader versus a new broker with a good reputation, even if they remain unregulated.
Obviously it is early days yet for Kiplar, but at this time there is nothing we could find that would be worrying. The website and registration process, and any of the information from clients we could find online, all point to Kiplar being a reputable and trustworthy broker. If they can add in regulation any bit of doubt from prospective clients will certainly go away.
Account types
Kiplar may be young, but they have a large selection of account types. There are five, and the base level Starter account is designed for those who are new to trading, or maybe just for those who want to test the waters with the broker before making a larger commitment. In any case the Starter account has a low $250 minimum deposit requirement, making it easily accessible.
One downside is that Kiplar hasn't gotten around to adding a demo account yet. We are hoping this is an oversight of a young broker, and that in the coming months a demo account will become a regular feature.
Otherwise the account levels progress well, giving greater access to instruments, assets, and market analysis. The final VIP level is reserved for the most loyal customers, and while it has no required minimum deposit, it is available by invitation only.
Here are the account types and some of their specifications, so you can look through them yourself and decide whether they suit you.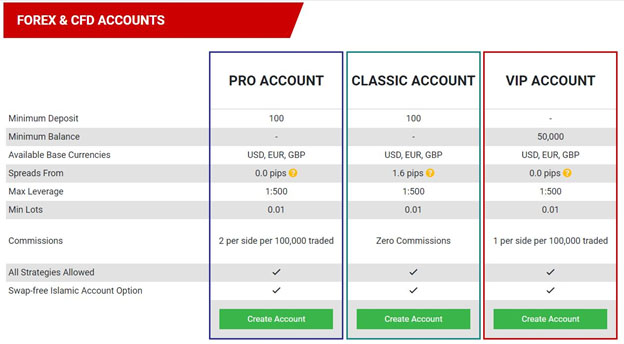 Trading Platforms
Kiplar has made the choice to offer their clients the well-known MetaTrader 5 platform. Anyone who has experience trading forex or CFDs is familiar with this platform as it is one of the most popular in the world, and many consider it to be the best platform available. It has an interface that's easiest enough for beginners to grasp quickly, but enough powerful features and tools to keep even the most veteran traders satisfied.
In addition to the desktop version of the platform Kiplar also offers the mobile version (for Android and iOS), and the WebTrader. This gives clients plenty of choice and flexibility, and since the various platform versions synch together a trader could place their order on one, modify it on another, and close it on the third.
This convenience is just one sign of the broker's concerns for their clients. They are aware some clients are always on the go, and they offer a mobile platform for them. Others feel more comfortable having an actual desktop application to download and install, while still others appreciate the convenience that comes with a WebTrader that runs in any browser.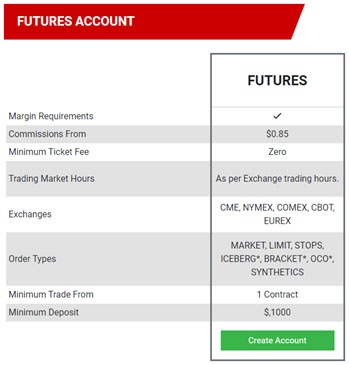 Available Assets
Kiplar offers all the asset classes you would expect and claims to have thousands of individual assets available to trade. There are no details regarding which individual assets are available, so we can't give you any firm numbers or specific names. Assuming they are keeping up with their competitors you could expect to have a few hundred individual assets to trade on. And knowing they are a new broker it's likely the number of assets will grow as the broker grows. Currently the broker website says clients will have access to the following asset classes:
ForexCommoditiesStock indicesIndividual sharesCryptocurrencies
Education and Research
Kiplar offers no research or educational materials on their website. Being a new broker this is understandable, although there are third-party providers they could connect with to add some of this without having their own in-house research team. Hopefully this is one area that the broker will expand dramatically in the coming months.
One small concession is the availability of the news and analysis from MetaQuotes, but this doesn't replace the need for an education center on the broker website.
Customer Service
Customer service is an area that's never ground-breaking, but does need to be solid and reliable. Kiplar ticks the boxes in that regard, and in addition to having a good customer support team, clients can expect to be able to reach them via live chat, email, or telephone. They are also available on a 24/5 basis, so can be reached anytime during the trading week.
Phone: +18194860127
Email: assistance-en@kiplar.com
In Conclusion
No broker is perfect, and Kiplar has its flaws as well. Many of those we think come from them being such a new broker. And there are enough positives to outweigh the negatives for the time being. For example, having MetaTrader 5 as a trading platform, the good choice of accounts, and a professional customer service group all go a long way in recommending Kiplar as a broker.
If you are looking for a broker to grow with Kiplar could be a good choice for you. The Starter account has a small capital requirement that would allow you to easily test the broker and see if their spreads and execution are as good as claimed. Over time you could expect new features and perks to roll out, further improving your trading experience.
Ultimately though what really matters is the brokers' ability to give you a place to trade and profit.
Open Demo AccountOpen Live Account END latest_news