Independent Review – Axiory
https://www.axiory.com/ Headquarters in Belize Open Demo Account Open Live Account BEGIN item ContentsIntroRegulationsAccount typesFeesTrading PlatformsAssetsEducationSupportRating
Website: Axiory.com
Headquartered out of Belize, Axiory is an IFSC regulated CFD and forex broker that provides valuable trading resources, mobile-based trading, and great customer support.
Flaunting the MetaTrader4 (MT4) and cTrader platforms, Axiory traders can invest in one of three trading accounts or a free demo account equipped with $10,000 with the same features and functionality as an Axiory live trading account.
Putting clients first is of Axiory's core values while their regulation sets them apart from other competing brokerages that operate more freely without governing supervision.
Before investing with Axiory, it is important to understand how their platform is structured and which styles of traders it best-suits, with that in mind, let's begin.

Regulations
Axiory Global LTD operates Axiory.com.
By cross-referencing license number 000122/15 through the International Financial Services Commission registrar we can verify that Axiory Global LTD is regulated by the IFSC, therefore, Axiory is an IFSC regulated trading broker.
Back in mid-2019, Finance Managements covered Axiory Global LTD's expansion throughout the Middle East as a byproduct of cutting edge technology and generic growth strategy.
So, as you can see, it is not unheard of for Axiory Global to be evolving into an industry-leading brokerage after years of perfecting their trading operations.
Languages
The five languages available at Axiory are Arabic, Spanish, Russian, Portuguese, and English.
Account types
Three live trading accounts (Nano, Standard, Max) and a free demo account with $10,000 virtual funds are available.
Live trading accounts can be broken down into the following criteria: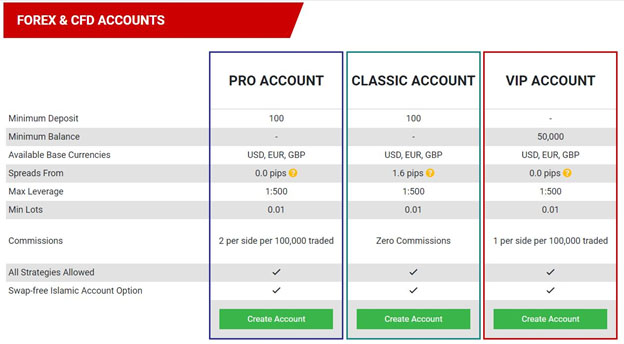 Nano
Average Spread: 0.2
Commissions: $6 per lot
Minimum Deposit: $100
Hedging/Negative Balance Protection: Yes
Standard
Average Spread: 1.2
Commissions: No
Minimum Deposit: $100
Hedging/Negative Balance Protection: Yes
Max
Average Spread: 1.8
Commissions: No
Minimum Deposit: $50
Hedging/Negative Balance Protection: Yes
Fees and Costs
Traders with Axiory can rest assured knowing that their funds are insured by the Financial Commission for up to $20,000 while client funds are placed in segregated accounts. Annual auditing goes on to validate business transparency.
No deposit fees are enforced at Axiory while a wide range of payments is supported like Wire transfer, Visa, JCB, Neteller, Skrill, SticPay, BitPay, and VLoad.
Apart from the commissions and spread imposed on trading accounts, no other trading fees or costs can be found.
Trading Platforms
The MetaTrader4 (MT4) and cTrader trading platforms can be found at Axiory.
cTrader provides an advanced charting interface and delivers a futuristic and encompassing trading approach that attracts a wide range of traders while MT4 continues to be the industry standard preferred by millions of traders.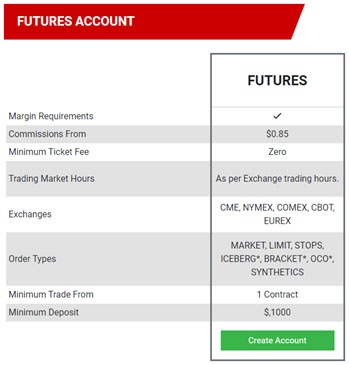 Both charting platforms support hedging, automated trading, expert advisors, custom-built technical indicators, and support over one hundred indicators and trading tools.
Mobile and web-based trading are supported with Axiory.
Assets
Forex and contracts-for-difference make up the bulk of Axiory's assets.
Over 60 currency pairs can be traded while Axiory boasts CFD assets that range from indices, energy, metal and stock trading as well as the newly developed US and UK oil indices, which effectively address the possibility of temporary negative prices on Oil derivatives.
Tools
Axiory provides various tools to help traders, this includes a variety of calculators, Autochartist, Axiory Strike Indicator and their customized client area 'MyAxiory'.
MyAxiory automates account management, deposit, and withdrawal, and provides real-time account oversight via desktop or a smartphone as well as boasts upcoming live webinar.
The Axiory Strike Indicator can be used by traders to integrate their analysis and identify the start of new market trends. Autochartist is an advanced tool that helps traders with their technical analysis of the charts and identify trading opportunities.
Education
Axiory Trading Academy is a trader's cornucopia of online trading wisdom.
Over 2 dozen articles have been published that cover the fundamentals, intermediate lessons, and complex trading methodologies typically only known amongst advanced-level traders.
Customer Support
Axiory is a popular online trading broker for forex and CFD traders. As a result, they have departments that support traders of all levels. Shared below are the contact methods available for Axiory:
Chile
+603 921 219 4606
support@axiory.com
Cyprus
+357 993 96798
support@axiory.com
Singapore
+653 138 894 1606
support@axiory.com
United Arab Emirates
+971 458 96250
support@axiory.com
United Kingdom
+44 203 150 2506
support@axiory.com
Belize
+501 224 4632
support@axiory.com
Axiory may also be reached though live chat or through their social media platforms Facebook, Twitter, or LinkedIn.
The Bottom Line
Axiory is becoming the regulated broker of choice amongst forex and CFD traders.
As a whole, their platform is adaptive and dynamic while traders have access to a wide set of trading tools and resources.
Open Demo AccountOpen Live Account END latest_news