Independent Review – Profitix

profitix.com/ Headquarters in St. Vincent & the Grenadines Open Live Account BEGIN item ContentsIntroRegulationsAccount typesFeesTrading PlatformsAssetsEducationSupportRating
Website: Profitix.com
Based out of St. Vincent and the Grenadines, Profitix is an unregulated trading broker that supports over 300 forex and contracts-for-difference financial instruments.
Newly established, Profitix possesses many of the same characteristics and trading features as competing CFD brokers but with a more liberating and self-learning trading atmosphere.
Operating with similar core principles as a regulated broker, Profitix supports automated trading, hedging, cryptocurrency trading, and web-based trading through the MT5 and WebTrader trading platforms.
Regulations
ProfitiX LTD is the corporate entity that operates Profitix.com.
Registration number 25307 BC 2019 with a registered address Carenage Bay Canouan Island, VC450 Kingstown, Saint Vincent & Grenadines, ProfitiX LTD is not licensed or regulated by a financial or governing entity.
Profitix does not support traders with United States residency.
Languages
Profitix supports English, Deutsch, and Spanish languages.
Account types
Here are the five trading accounts can be found at Profitix:
Mini Account
Deposit: $250.00
Lot Size: 0.01
Leverage: 1:400
Commission – Zero.
Spreads: From 3 Pips, Variable or Floating
Advanced Account
Deposit: $2,500.00
Max Lot Size: 10.00
Leverage: 1:400
Commission – N/A
Spreads: Variable or Floating Spreads
Executive Account
Deposit: $25,000.00
Personal Portfolio: Yes
Leverage: 1:400
Commission – N/A
Spreads: N/A

Prime Account
Deposit: $100,000.00
Hedging: Yes
Leverage: 1:400
Commission – Zero.
Spreads: Fixed
VIP Account
Hedging: Yes.
Leverage: 1:400
Negative-Balance Protection: Yes.
Spreads: Fixed.
Fees and Costs
The minimum deposit required to trade with Profitix is $250.
No mention of trading fees, outright trading commissions, overnight holding fees, processing, or withdrawal fees are disclosed.
Currently accepted payment methods include Neteller, Western Union, MoneyGram, Visa, MasterCard, Discover, JCB, and American Express.
Profitix states that they segregate client funds with a separate bank and that their site is secured with an encrypted SSL security protocol.
Trading Platforms
Traders can access either the MetaTrader5 or WebTrader trading platforms.
Among the two, MetaTrader5 is the most widely used and supports hundreds of financial instruments, automated trading, and strategy enhancements, and is available in a mobile trading app.
A few hundred technical indicators and trading tools are available through the MT5 powered Profitix trading platform while over 300 trading assets can be traded through their platform.
Assets
Cryptocurrencies, precious metals, stocks, shares, commodities, and currency pair trading is available for Profitix.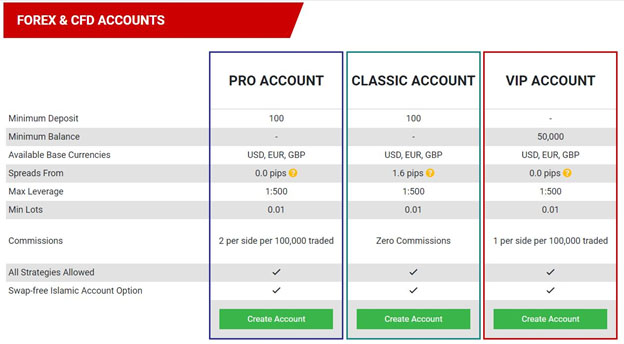 Tools
A brief daily news portal and economic calendar are the main trading tools available outside the MetaTrader 5 charting solution and educational learning center.
Education
Profitix provides an ample do-it-yourself education library.
Over 40 trading videos are supported that covers forex trading fundamentals, forex technical indicators, trading cryptocurrencies, identifying common chart formations, and how to conduct Fibonacci online trading.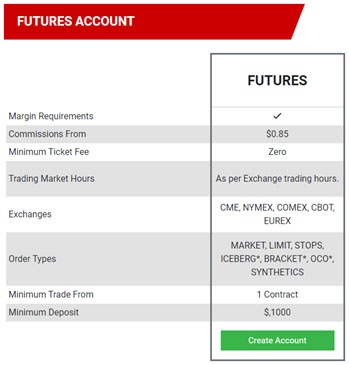 Traders that operate more as the lone wolf is better suited to use Profitix.
Profitix does not provide many trading resources but the knowledge and insights that they provide through their educational archive provide a thorough foundation of trading insights to build upon.
Customer Support
Building strong customer relations is at the core of Profitix.
Operating like a regulated brokerage, Profitix provides a great customer support team that is available Monday through Friday between 8 a.m. to 7 p.m. GMT.
Apart from live chat, Profitix may be reached out through the following methods:
Email: helpdesk@profitix.comPhone: (800) 799-7635Instagram: https://www.instagram.com/profitix_official_/Facebook: https://www.facebook.com/profitixofficial/Reddit: https://www.reddit.com/user/Profitix
The Bottom Line
Traders seeking a clear-cutting trading environment that supports many of the industry features as other regulated brokerages will be interested in Profitix.
Supporting over 300 financial derivatives, there are a plethora of tradable assets at Profitix while the platform supports web-based trading over any internet-enabled device.
Trading accounts are incentivized, and live trading is at the helm of operations for Profitix.
Most of the trading is commission free with fixed spreads while hedging and automated trading capabilities are available through the Profitix trading platforms.
Available to non-U.S. residents, Profitix is a near-globally available CFD broker.
Open Live Account END latest_news