Review COMMERCEWEALTH

https://commercewealth.com/ Headquarters in St. Vincent & the Grenadines Open Live Account BEGIN item ContentsRegulationAccount typesTrading PlatformsAvailable AssetsEducationSupportConclusion
Quick Look
CommerceWealth is the brand name of an online broker owned and operated by CommerceWealth Ltd. a St. Vincent and Grenadines registered financial services company with the registration number 25880BC2020. It is one of the new online brokers, having launched in 2020 after a group of finance professionals got together to provide a superior trading experience for retail traders. They claim to do this by providing the best trading options and conditions available.
Below are the ideals that CommerceWealth was created under:
ReliabilityProfessionalismExcellenceMeeting Expectations
We will find out through-out the remainder of this review whether the broker holds to its own ideals in the creation of the website and trading experience.
Pros and Cons
Pros
Leverage up to 1:400MetaTrader 5 desktop, mobile, and web platformFast NDD execution
Cons
Not regulated$5,000 minimum depositU.S. residents and citizens not accepted as clients
Broker Regulation
CommerceWealth is not a regulated broker, and while we realize that can cause concerns among traders, we don't immediately assume the worst when a broker is unregulated. In some cases the regulation is pending, and in most cases the broker's own concerns for its reputation is enough to stop any malicious doings. After all, the broker certainly will not be in business very long once reports start to emerge that they've been taking money from their clients or prospective clients. No, it is far more profitable to run a reputable broker than to try and get away with a few thefts and be forced out of business.
That's why we really aren't too concerned when a broker is unregulated.
Account types
This broker offers its clients a total of six account tiers to match the needs of most individuals. The Starter account comes with a minimum deposit of $5,000.
All of the accounts use the MetaTrader 5 platform for trading, and they all come with a minimum trade size of 0.01 lots. In addition, all the account tiers can request an Islamic account that does away with swap fees in accordance with Sharia law. All of the accounts come with an account manager and 24-hour support as well. Additional benefits are added at the Intermediate account level and beyond as you can see below:
Starter Account
Deposit USD 5 000
Classic Account
Deposit USD 25,000
Intermediate Account
Deposit USD 50,000Technical IndicatorsEconomic News
Advanced Account Type
Deposit USD 100,000Technical AnalysisFixed Pricing
Ultimate Account Type
Deposit USD 250,000EU Private Bank Account
VIP Account Type
Deposit USD 1,000Personal Banker

Trading Platforms
The trading platform offered by CommerceWealth is the well-known and powerful MetaTrader 5 multi-asset trading platform. It contains all the indicators and tools any trader needs to perform detailed technical price analysis and make the best trading decisions. Those tools also include the Expert Advisors which allow for automated trading systems and copy trading capabilities. MetaTrader 5 contains everything needed to analyze and trade the markets successfully.
The MetaTrader 5 platform has versions for the desktop, for mobile (iOS and Android), and for the web. All come with the same deep analysis capabilities, and all synch immediately, so you can place a trade on your desktop, go out to lunch with friends, and modify the order from your smartphone while at the restaurant. It is 21st century trading at its best.
MetaTrader 5 is also a multi-asset platform so you can trade all the asset classes right from the same platform. Whether you want to place a forex trade, or buy and sell stock CFDs, commodity CFDs, or even CFDs on cryptocurrencies – it's all possible with MetaTrader 5.
In addition to the charting and analysis you'll also have 1-click trading capabilities, the ability to scalp the markets with leverage up to 1:400 and take advantage of a large number of conditional order types. Plus, you get the benefit of lightning-fast market trading orders.
Available Assets
LCommerceWealth offers over 1,200 assets for trading from among six different asset classes. There is something here for every trader and for every market condition. You will never be stuck outside the markets when you can choose from so many different asset classes and individual assets.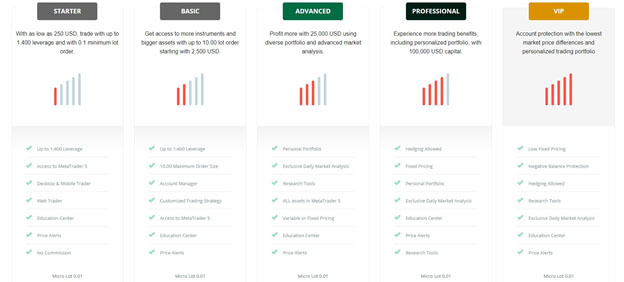 Here is a list of all the different asset classes you'll enjoy:
Global CurrenciesSpot CommoditiesSharesSpot IndicesCryptocurrenciesSpot Energies
Education and Research
One thing that is missing from the CommerceWealth website is an education portal. That could be because they are a new broker and simply have not had time to put together a good set of educational tools yet. Higher account tiers will get access to economic news and technical analysis, but since we weren't making a $100,000 deposit to test the Advanced account tier we couldn't say for sure what exactly is delivered in terms of economic news and technical analysis.
Customer Service
Customer support at CommerceWealth is provided via telephone, online chat, and email, but there is no webform on the website. They do promise multi-lingual support, and since the website is available in English, German and French we presume support is available in these three languages as well. We did reach out to the customer service staff with some basic account opening questions and the response was rapid and accurate, which we felt was a good sign.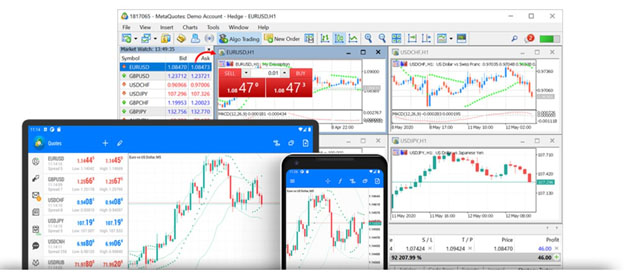 Phone: +18007214152
Email: assistant@commercewealth.com
In Conclusion
We were surprised at the $5,000 minimum deposit for the Starter level account, and we would really like to see the broker add some educational tools as well as regulation from a trusted third-party. Not that we do not think they can't be trusted, but because we know there are many traders out there who won't consider using a broker unless they are regulated.
But with over 1,200 assets and the world-class MetaTrader 5 trading platform, CommerceWealth certainly does have something to offer to all traders.
Overall, the broker, while new and seemingly unpolished, still seems like a good choice if you can afford the minimum deposit.
Open Live Account END latest_news