Review HFTrading

https://www.hftrading.com.au/ Headquarters in New Zealand Open Demo Account Open Live Account BEGIN item ContentsQuick LookPros and ConsProductsBankingConclusionRisk Disclaimers
Once the realm of computer geeks, cryptocurrencies have rapidly become an asset class that many want to own, or at least to trade. The rise of cryptocurrencies as viable assets have literally changed the world of finance and investing. The only issue is the complexity of holding and transferring these digital currencies. The need for digital wallet, incomprehensible addresses, and the threat of being hacked or simply losing a key and all your coins has kept many investors on the sidelines.
But now financial service providers have started adding cryptocurrency CFDs, making it possible for anyone to trade these exciting new assets without the complexities normally involved, and without the risks of hackers. It's never been easier to trade cryptocurrencies via CFDs.

*As of September 21, 2020, 2:42 GMT+1
Quick Look
One cryptocurrency CFD provider worth considering is HFTrading. Based in New Zealand, this financial service provider is a brand of CTRL Investments Limited which is licensed and regulated by the New Zealand Financial Markets Authority (FSPR No. FSP197465) and the Australian Securities and Investments Commission (AFSL No. 414198) in their respective jurisdiction.
Once known as MahiFX, the financial service provider was re-launched in 2019 as HFTrading. Like most financial service providers these days clients have the choice of choosing different tiers of accounts that suits them, based on the total amount deposited and with each higher tier gaining additional benefits. The financial service provider has over 300 CFDs on offer, including CFDs of 31 pairs of cryptocurrencies in normal sized lots as well as microlots.
Spreads begin as low as 1.8 and leverage can go as high as 1:500 at HFTrading, which is likely good news for traders who appreciate the use of leverage. Experienced traders will also appreciate the trading platform, which is the world-class MetaTrader 4 available in desktop, web, and mobile versions. Having a trading platform as powerful as MT4 is a big benefit and should help in most people's trading efforts.
Clients are able to contact customer support via online form, email, live chat, or telephone on Mondays through Fridays from 22:00 to 11:00 GMT.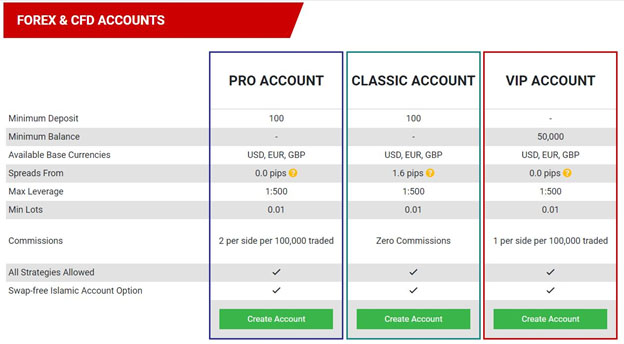 Source: https://www.hftrading.com.au/
HFTrading Pros and Cons
Licensed and regulated by both ASIC and FMAWorld-class MetaTrader 4 platformNegative balance protection for traders
Cons
Only Australian and New Zealand residents accepted as clientsU.S. citizens not accepted as clients even if resident in Australia/New ZealandNo social trading available
Cryptocurrency Products
Cryptocurrency exchanges have hundreds of cryptocurrencies to trade, but along with that they also lack regulation, have little to no educational materials, often don't allow fiat currency transfers, and for many of us are downright confusing. That's what makes the addition of cryptocurrency CFDs at HF Trading such great news.
No, you won't be able to trade the latest meme coin or trending token, but at HFTrading you will get access to 19 different cryptocurrencies in 31 different trading pairs. And each is offered as a regular lot or as a microlot. Each of the cryptocurrencies CFDs offered are based on some of the most liquid and heavily traded cryptocurrencies available.
Clients can trade on CFDs of Bitcoin, Ethereum, Litecoin, Ripple, and many other popular cryptocurrencies. The larger coins CFDs, like Bitcoin CFDs, even have the option to trade against several fiat currencies. For example, Bitcoin CFDs has the following pairings:
BTC/USDBTC/EURBTC/GBP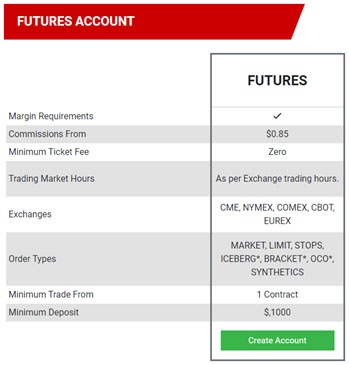 Clients also have the flexibility to trade cryptocurrencies CFDs 24 hours a day, which makes them a very convenient trading option. Plus they can trade solely on price action since cryptocurrencies aren't tied to any nation.
Banking
HFTrading has generous banking terms, with a number of banking options for deposits and withdrawals. This is far better than the cryptocurrency exchanges, where you might find that only other cryptocurrencies are accepted as deposits and withdrawals, which is so limiting. At HFTrading you can deposit or withdraw funds via credit/debit cards, ACH bank transfer, and online wallets like Neteller and Skrill. Note that some methods (mostly the eWallets) will charge withdrawal fees.
Education
While you won't get much in the way of educational materials from the cryptocurrency exchanges, the same is definitely not true when trading on cryptocurrency CFDs through HFTrading. The educational portal here is extensive, with materials that won't just help beginners, but will also be useful for experienced traders. At HFTrading you will find webinars, eBooks, video on demand, tutorials, and courses. They also have an available signals package which can be helpful to those looking for some guidance on potential trades.
In Conclusion
If you want to trade cryptocurrencies, but have been confused by the process, or put off by the dangers of using cryptocurrency exchanges, you now have an option to trade cryptocurrency CFDs with HFTrading. Of course that's only true if you live in Australia or New Zealand since the financial service provider doesn't accept clients from other jurisdictions. That's probably the most troubling fact about them, however it does mean they can focus more tightly on the clients they do have, which makes them an option for trading CFDs in Australia and New Zealand. Add in the excellent training and educational materials, MetaTrader 4 as the trading platform, and a good selection of cryptocurrencies CFDs to trade and you have a popular financial service provider.
Risk Disclaimers
Derivatives are complex instruments and carry high risks to capital due to the leverage used. Prospective traders should consider whether or not they have the required knowledge and experience to trade derivatives.
What are CFDs?
CFD is the acronym for "contract for difference" and is a basic contract between two parties, typically a financial service provider and their client, in which one party is the seller and one is the buyer. The contract stipulates the buyer is obligated to compensate the seller with the difference between a specified assets current value and the value of that same asset when the contract is concluded. If that difference is negative the seller must pay rather than the buyer.
Open Demo AccountOpen Live Account END latest_news