Review Kiexo

https://kiexo.com/ Headquarters in St. Vincent & the Grenadines Open Live Account BEGIN item ContentsPros and ConsAccount typesTrading PlatformsEducationCustomer SupportConclusion
Quick Look
Kiexo is one of the newest brokers for you to check out, with operations beginning in 2020. When initially launched the aim of the broker was to dominate the Portuguese-speaking countries, however after seeing great success there they chose to offer their product to English speaking countries as well.
Kiexo is headquartered in St. Vincent and the Grenadines and the broker brand is owned and operated by Kiexo LLC Ltd.
In looking at the website one thing that immediately jumps out is the variety offered by the broker in many aspects. Whether you look at the number of assets on offer (over 1,500) or the number of account types (8) you find variety and flexibility for clients. Of course, there's more than just variety when considering a broker, which is why we've put together this full review.

Kiexo Pros and Cons
Pros
Over 1,500 assets offeredMetaTrader 5 is the desktop, mobile, and web platform.8 different account tiers to choose from
Cons
No regulationLimited research reports and educational materialsHigh minimum deposits required to access some services
Broker Regulation
Kiexo is currently not regulated by any third-party agency. So potential clients should be aware that as of the time of the writing of this review there is no agency to report complain of the broker. That said, the lack of regulation does not automatically mean the broker is not working with the client's best interests in mind. The broker clearly understands the importance of keeping a good reputation and as such they maintain behavior that is in the interests of their clients.
Account types
One thing to note there is no demo account to test the trading conditions. However, the broker outdoes itself in its tier offerings, with eight different tiers available based on the total deposits of the client. Each tier comes with additional benefits, but anyone can get started at the Newbie level with a minimum deposit of $250.
It's unusual to see so many account tiers given that most brokers have been moving towards less flexibility in their trading accounts. If you appreciate the variability and flexibility offered by multiple account tiers you will be very happy trading at Kiexo. Below are more details regarding the benefits of each account level:
Note that all of the account tiers have access to the MT5 trading platform, including mobile trading. Also, with all accounts is low market pricing, multi-language support, educational materials, and fast and reliable execution of orders. The Trader Pro level ($100,000 minimum deposit) opens signals with comprehensive analysis and complex charting and indicators. Those who get to the Expert Pro level account ($1,000,000 minimum deposit) and above will also have access to Islamic no-swap accounts and low and allotted market pricing.
NEWBIE
Minimum Deposit: $250
EXPLORER
Minimum Deposit: $10000Multiple markets: Indices, EnergiesIn-depth investing tools for daily tradingAccess to weekly signals
TRADER
Minimum Deposit: $50000Advanced markets: Stocks, EnergiesIn-depth investing tools for daily tradingFundamental trading materialsAccess to multi-asset trading
TRADER PRO
Minimum Deposit: $100000Advanced markets: Stocks, CurrenciesIn-depth investing tools for daily tradingDaily technical and main materials
EXPERT
Minimum Deposit: $500000Customized trading portfolioAdvanced global market instrumentsIn-depth investing tools for daily tradingDaily technical and primary materials
EXPERT PRO
Minimum Deposit: $1000000Customized trading portfolioThousands of market productsIn-depth investing tools for daily tradingDaily technical and main trading materials
VIP
Minimum Deposit: $5000000Customized trading portfolioCustomized investing materialsThousands of market productsAll-inclusive daily trading toolsDaily technical and fundamental signalsDaily comprehensive analysisSophisticated investment resourcesAdvanced execution orders
VIP PRO
Minimum Deposit: $10000000Minimum Deposit: Invite onlyInvitations to market eventsPersonalized market offersCustomized trading portfolioCustomized investing materialsThousands of market productsAll-inclusive daily trading toolsDaily comprehensive analysisSophisticated investment resourcesAdvanced execution orders24-hour market assistance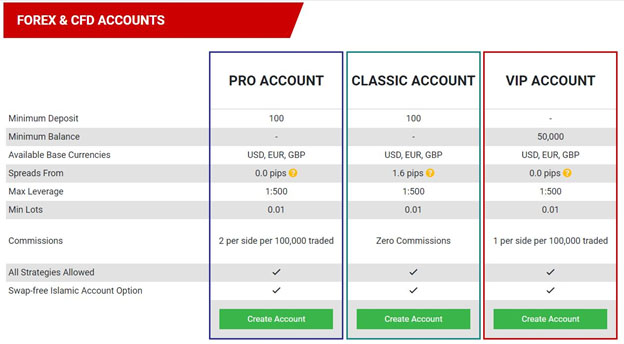 Trading Platforms
The trading platform used at Kiexo is one that any experienced trader is going to be familiar with – MetaTrader 5. This award-winning charting software is the gold standard when it comes to trading platforms. While many traders still prefer the MetaTrader 4 platform, this fifth iteration of the software brings notable improvements, particularly in order management and execution.
One of the benefits is that the platform is so intuitive it's easy to jump in and get started, even if you're a new trader. Yet it also has a deep and powerful array of analytical tools and indicators that will satisfy even the most battle-tested market veterans.
In addition to offering the desktop version of the platform, which is arguably the most powerful, Kiexo also has the web and mobile versions of MT5, giving traders the convenience of trading on the go. The web-based version works in any internet connected browser, and the mobile version is available for both iOS and Android devices, Plus all three instances have synchronization built-in so you never have to worry about losing your data when switching from one instance to another.
Available Assets
One of the strengths of Kiexo is the large number of assets they make available to their clients. There are actually more than 1,500 trading instruments available, which is a huge number, and far more than most brokers offer. And the distribution is balanced across categories, not all stacked in one asset class.
Here are the six asset classes available at Kiex:
CurrenciesCommoditiesEnergiesStocksIndicesCryptocurrencies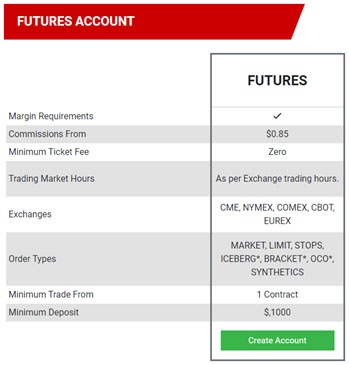 Education and Research
One of the areas in which we did feel Kiexo lack's in is the educational offerings to its clients. That may be due to the fact that it's a very new broker and in the future there will be an educational portal added to the website.
On the upside there are trading tools and analysis available to trader, but only once you get past the Newbie account level.
Customer Service
Customer service is available from Kiexo's customer service team via telephone, email, and online chat 24 hours a day, 5 days a week. That is good if you need help during odd market hours such as overnight in Europe.
Phone: +18007974798
Webform: No webform available.
Email: customercare@kiexo.com
In Conclusion
There is no broker that offers perfect service whether regulated or not. It is refreshing to see Kiexo taking a different approach from so many other brokers out there, including self-regulating in order to keep their clients happy and their reputation intact. With the wide number of assets and flexibility in account choices there is truly something for everyone here.
Kiexo should make a good home for any trader that appreciates trading a variety of markets and assets. It's safe to say there won't be any time when there's no market to trade at Kiexo because of a lack of variety. Plus you will have the outstanding MetaTrader 5 platform to be sure you'll always be able to analyze your asset completely.
Open Live Account END latest_news