Review ROInvesting
AdGlare: D-FM AD 145×68 ROI ENG https://www.roinvesting.com/ Headquarters in Cyprus Open Demo Account Open Live Account BEGIN item ContentsRegulationsAccount typesTrading PlatformsAssetsEducationSupportConclusion
Quick Look
ROInvesting is a relatively new, Cyprus-based trading broker, and is fully owned and operated by Royal Forex Ltd. The company is fully authorized and regulated by the Cyprus Securities and Exchange Commission (CySEC). This regulation makes ROInvesting subject to MiFID II legislation. Even so, the broker is easing into the industry and offers trading to clients in Switzerland, and a limited number of European countries.
Traders will find plenty to keep them interested at ROInvesting, with a combination of CFDs on forex, commodities, stocks, indices, ETFs, metals, and cryptocurrencies. All told there are more than 350 assets available to trade. The broker also offers three tiers of accounts, from silver to gold to platinum. The silver account is for beginners, while the gold and platinum accounts are more suitable for experienced traders.
Spreads begin as low as 0.7 pips on the EUR/USD pairing, and there are no commissions to deal with at ROInvesting. Commodities can see spreads as low as 0.0007 and the bid/ask spread on equities is as low as 0.021. Margins on retail accounts are limited to a maximum of 1:30 in accordance with ESMA rules.
ROInvesting has been the recipient of a number of awards, most recently being the 'Best CFD Broker Europe 2020' from Brokercheck.es.

In the following review of ROInvesting our expert team has taken a deep dive into the broker to determine if they are suitable for the online trading requirements of the average trader.
ROInvesting Pros and Cons
Pros
Regulated in Europe by CySEC.No commissions on trades.Professional trader leverage up to 1:500.MetaTrader 4 is the primary trading platform.
Cons
No 24-hour customer support.Client base limited geographically.
Broker Regulation
ROinvesting is regulated by CySEC under license number 269/15. This CySEC license allows the broker to operate in the EEA as it is fully MiFID II compliant. Despite that the broker has made the decision to only offer services in Switzerland, and a limited number of European Union countries.
Besides being CySEC licensed, ROInvesting is also registered with the Financial Conduct Authority (FCA) in the U.K., the Finanstilsynet in Norway and Denmark, the Finansinspektionen (FI) in Sweden, and the Authority for Financial Markets (AFM) in the Netherlands.
Note that ROInvesting does not accept clients from the U.S., Australia, Japan, and most EU member states.
Account types
ROInvesting gives its clients the flexibility of choosing between three tiers of accounts. In addition, there is also a demo account that can be used to test trading strategies. The demo account is valid for 14 days. The three account tiers have features as noted below:
Silver – This is the most basic account type and was created for the new or unexperienced trader. Leverage is capped at 1:30 per ESMA regulations, and the minimum spread is a quite large 28 points on forex pairs. The silver tier is limited to trading 350+ assets. Account holders get access to regular customer service 10 hours a day and can take advantage of Islamic account rules.
Gold – The gold account begins giving more advanced features for more advanced traders. It increases the available leverage up to 1:400 for professional traders, and the variable spreads are as low as 0.05 pips. Traders are still limited to 350+ assets, but gold level clients get a dedicated account manager in addition to the regular support team. Gold level accounts are also eligible for a 25% swap discount and can also take advantage of Islamic account rules.
Platinum – The platinum account is the top tier, designed for professional traders. It offers leverage up to 1:500 on certain assets, 0.03 minimum spreads, and a 50% swap discount. It offers all the same benefits as the gold account, plus it adds customized investment news and a free VPS service for automated trading schemes.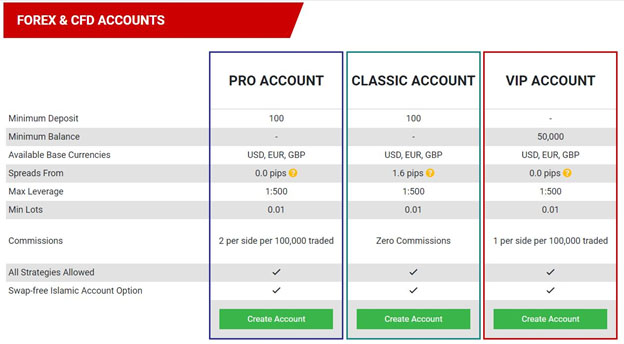 Trading Platforms
Regarding its trading platforms ROinvesting keeps things simple and straightforward, offering Metatrader 4, a WebTrader platform, and a Mobile trading platform.
Metatrader 4 – This is the flagship desktop platform. If you've any experience trading, especially in forex, you have probably run across MT4 already. It is a world-class, award-winning charting and analysis platform. There is very little you can't do with MT4, from technical analysis to automated trading. Order entry is both powerful and intuitive.
Web Trader – Considered a convenient option since it can be accessed in any web browser with an internet connection. There is no download required, but the tools are more limited when compared with MT4. There are 30 built-in technical indicators to work with. The Web Trader does include one-click trade execution and has a number of trade execution modes to take advantage of. It also includes in-platform price alerts and chat sessions.
Mobile App – The mobile app is powered by the same engine as Metatrader 4, although it is more limited, being a mobile app. Still, it is good to have this kind of power right in your pocket, where you can take advantage of market moves no matter where you are. The app makes trading immediate and seamless, and includes trading news, one-tap interactions, push notifications, and online chat.
Available Assets
There are CFDs on seven asset classes available from ROInvesting. These are:
The selection of tradable asset classes is impressive, but it would be good if more assets were included from each class. There is certainly an opportunity to add many sha and ETFs.
ForexCommoditiesSharesIndicesMetalsCryptocurrenciesETFs
The selection of tradable asset classes is impressive, but it would be good if more assets were included from each class. There is certainly an opportunity to add many shares and ETFs.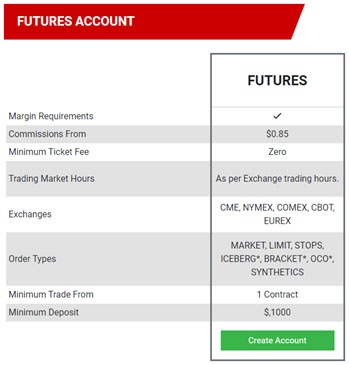 The forex offerings include all the major pairs, as well as minor pairs and a collection of exotics. All told there are CFDs on 50 forex pairs to choose from, which is still impressive. Spreads can be as low as 0.7 pips on the popular EUR/USD pair, but for exotic pairs spreads can run as high as 120 pips
There is also a good selection of CFDs on indices on offer, with spreads on equity indices as low as 0.8 on the popular S&P 500 e-mini. The Dollar Index has a spread of just 0.32. There are 179 CFDs on stocks available, which is quite fair number. Spreads on individual shares run as low as 0.021, but most have 0.21 spreads.
CFDs on Commodities are well represented and include metals, oil, and agricultural commodities. Spreads vary wildly depending on the commodity, but are fair based on industry standards.
CFDs on Cryptocurrencies are a fairly new addition at ROInvesting, but they didn't slack off by adding just a handful of coins. There are dozens of cryptocurrency pairs available, and many of the smaller altcoins are well represented. If trading cryptocurrencies is your thing ROInvesting will have you covered, and you can even take advantage of 1:2 leverage.
Education and Research
ROInvesting has taken the time to put together a solid collection of educational resources, including articles, eBooks, tutorials and guides, videos, trading courses, and regular seminars and webinars. All this educational material can be accessed anytime by anyone.
Customer Service
ROinvesting support is available Monday through Sunday from 7:00 GMT to 17:00 GMT. They can be contacted via a webform, email, online chat, and telephone. The webform even includes a link to contact management directly.
Phone: +80 050026003
Webform: https://www.roinvesting.com/en/contactus
Email: support@roinvesting.com
In Conclusion
ROInvesting is not the largest or the oldest broker out there, but it does have a good offering that makes it worthwhile for traders who are looking for a CySEC regulated broker. Traders have access to the award-winning Metatrader 4 platform, the selection of assets is pretty good. Add in a good deal of educational material and solid customer support and ROInvesting is worth investing your time and efforts.
Open Demo AccountOpen Live Account END latest_news