Solana price continues to show congestion. A resolution of the congestive zone is likely to take place soon.
Ten thousand wallets have experienced a loss due to the recent crypto hack that took place.
Invalidation of the bearish thesis is a breach above $77.
Solana price shows conflicting signals
Solana price continues to show mixed signals during the 2nd trading week of August. While several cryptocurrencies have displayed bullish vengeance, the centralized smart contract token has failed to reconquer losses experienced since May 12.
Solana price currently auctions at $40.25. FXstreet's new reporter Ekta Mourya broke the story last month that nearly $10,000 wallets had experienced fraudulent transactions amidst a hack that occurred on the Solana network. While the technicals do not hint at the short-term bias, the macro outlook remains extremely bullish, with targets well above $100.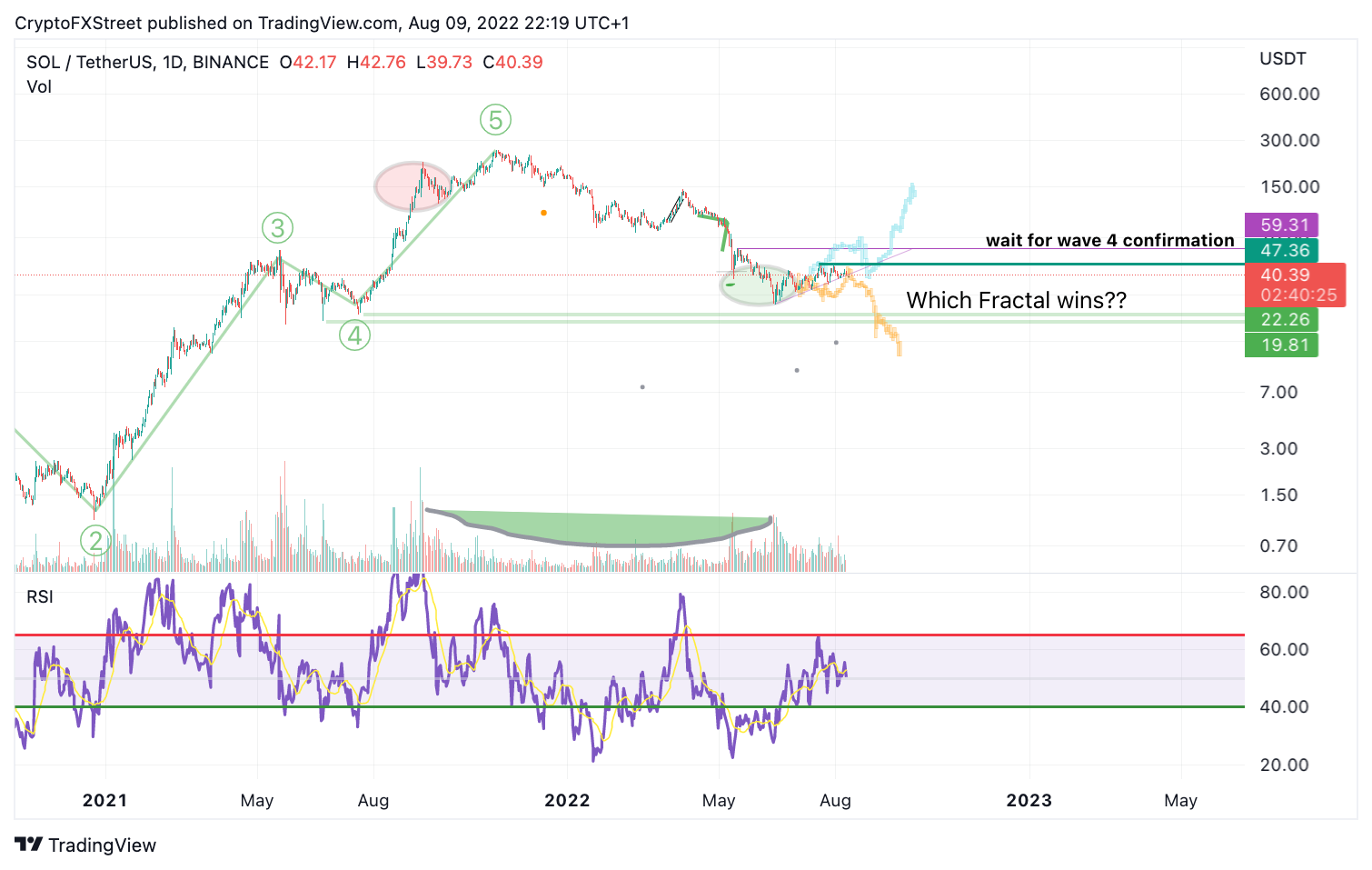 SOL/USDT 1-Day Chart
Investors should be aware that a catalyst maker is on the cards for the Solana price. A breach above $77 could ignite significant bullish confidence with targets in the $150 zone. Said price action would result in nearly a 300% increase from the current Solana price.
In the following video, our analysts deep dive into the price action of Solana, analyzing key levels of interest in the market. -FXStreet Team