The China Caixin Services PMI™, released by Markit Economics, has been released as follows:
China Caixin Services PMI Jan: 52.9 (estimated 51.0; previous 48.0).
''China's services activity in January expanded for the first time in five months as spending and travel got a boost from the lifting of stringent COVID-19 curbs, sending business confidence to near 12-year highs, a private sector survey showed on Friday,'' Reuters reported.
"After being hit by the latest wave of COVID infections, the primary focus of economic work should be on accelerating economic recovery and promoting normalised production and social order," said Wang Zhe, senior economist at Caixin Insight Group.
AUD/USD update
AUD has not reacted to the data.
The bulls failed to stay the course filling a move into resistance earlier this week and have been on the back foot ever since as the markets look ahead to the US Nonfarm Payrolls: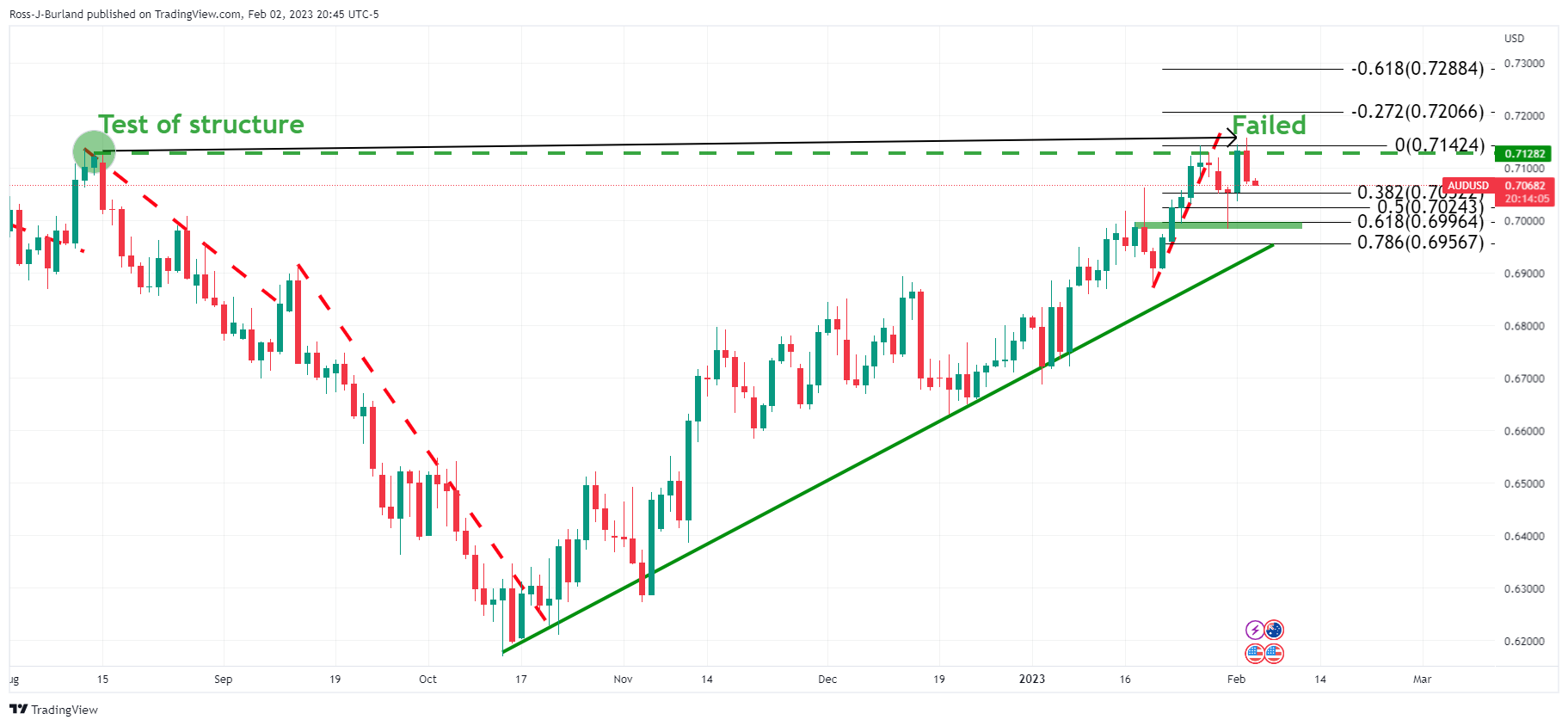 About China The Caixin Services PMI™
The Caixin Services PMI™, released by Markit Economics, is based on data compiled from monthly replies to questionnaires sent to purchasing executives in over 400 private service sector companies. The panel has been carefully selected to accurately replicate the true structure of the services economy.