Vermont regulator alleges "false and misleading claims" were made by Celsius
Celsius made ripples in the crypto market earlier this year when it filed for bankruptcy, citing "extreme market conditions" arising from the bearishness and constant crashes. With over $4.5 billion in liabilities, Celsius has been working with the authorities to repay its customers.
Shiba Inu Price Prediction: A 40% decline targeting $0.00000700
Shiba Inu price is showing concerning technicals that confound recent bearish on-chain metrics. A sweep-the-lows event could occur in the coming weeks. Shiba Inu price currently auctions at $0.00001214 as the bulls are trying to defend their post near the $0.00001200 level on intra-hour time frames.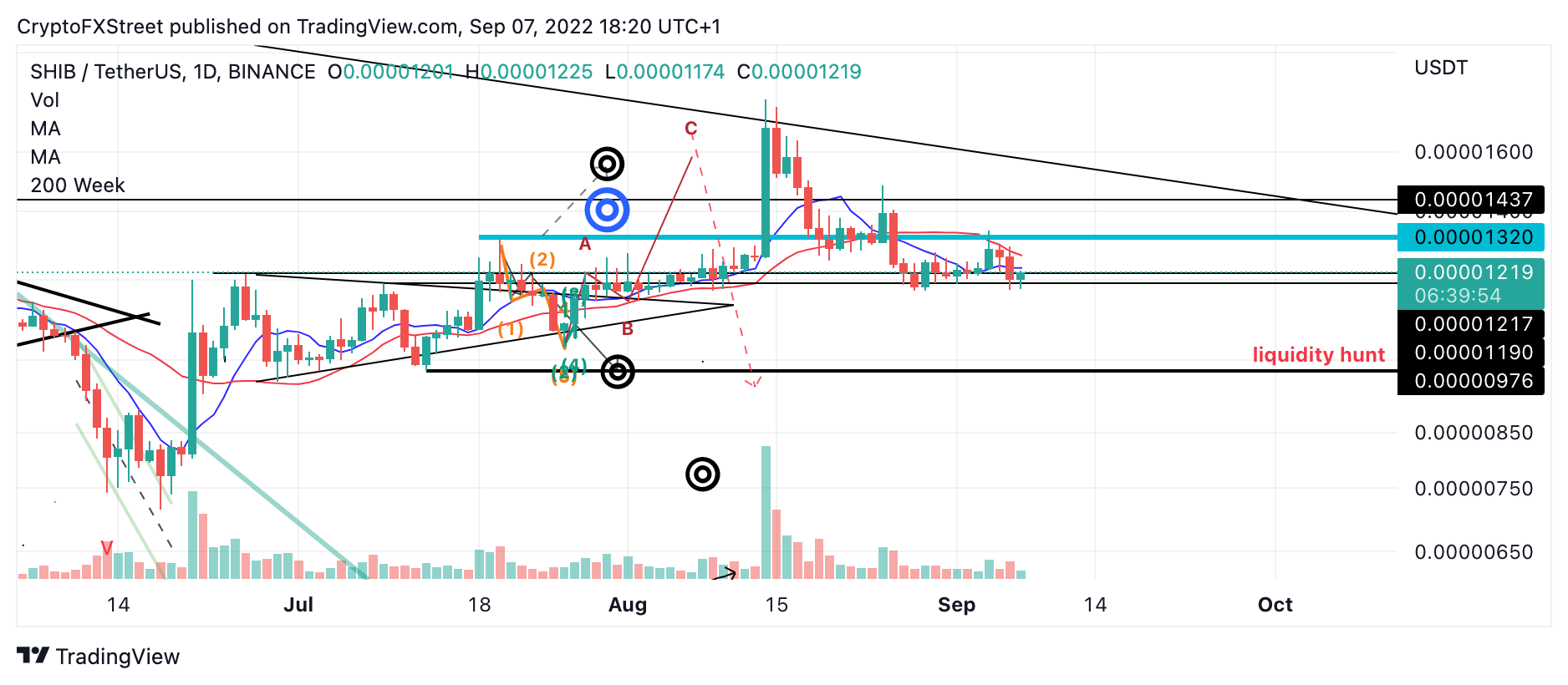 Swiss Bank SEBA launches Ethereum staking service ahead of the Merge
Ethereum is currently one of the most talked about assets in the crypto space, thanks to the upcoming Merge. With the transition to proof of stake (PoS) from the proof of work consensus arriving over the next few days, now seems like the right opportunity to lure users towards ETH-related services.