Houston, we have a problem. We identified a suspicious provider in the financial market orbit. After making contact, we were promised the moon and overnight riches. It seems that the broker's licensed status is questionable.
Copy that, scam buster 11. Please send us data on the fraudster so we can compile the Apollo Cash Review and publish it to protect traders from this hoax.
How do you like our little space intro? It's time to set the fun aside and get serious. We've got a scam on our radar and we plan to expose it!
As well, stay away from the trading scams Merricks Invest, PrevailFX, and Nexta Capital FX! Furthermore, before investing, always investigate the history of internet trading firms!
| | |
| --- | --- |
| Broker status: | Unregulated Broker |
| Regulated by: | Unlicensed Scam Brokerage |
| Scammers Websites: | apollo.cash |
| Blacklisted as a Scam by: | N/A |
| Owned by: | N/A |
| Headquarters Country: | England |
| Foundation year: | 2010 |
| Supported Platforms: | WebTrader |
| Minimum Deposit: | 250 USD |
| Cryptocurrencies: | Yes – Bitcoin, Ripple, Ethereum |
| Types of Assets: | Forex, Commodities, Shares, Indices, Crypto |
| Maximum Leverage: | 1:100 |
| Free Demo Account: | Unavailable |
| Accepts US clients: | Yes |

How Safe Is It To Start Trading at Apollo Cash?
Right off the bat, it's important to stress the shady background of Apollo Cash. From the unidentified flying owner to the anonymous website, we found plenty of clues to indicate that we're dealing with an outright scam.
First, at the bottom of the home page, there is a UK address. Ok, this one should be easy. For a broker to operate in one of the most heavily regulated states in the world when it comes to trading, it has to be registered with the local regulator, i. e. the Financial Conduct Authority (FCA).
On the FCA's website, we didn't find anything that would affirm Apollo Cash as a legitimate provider. Furthermore, on the fraudster's website, there's a "License" button that simply takes you to the top of the site. For some illogical reason, the legal section keeps mentioning Estonian governing laws. Thus, our spaceman is indeed an illicit entity.
Why Is Trading With a Licensed Broker Preferable?
The FCA demands that brokers keep clients' money in segregated accounts and provide negative balance protection so that traders cannot lose more than what they had invested. Those are some of the main benefits of trusting FCA-regulated brokers. This one, however, is far from achieving such status.
Is Apollo Cash a Legitimate Broker Or A Fraud?
Apollo Cash claims to be a legitimate broker based in London that essentially targets traders from the US, Germany, Canada and Spain.
Apollo Cash Provides Access To WebTrader? – Trading Platform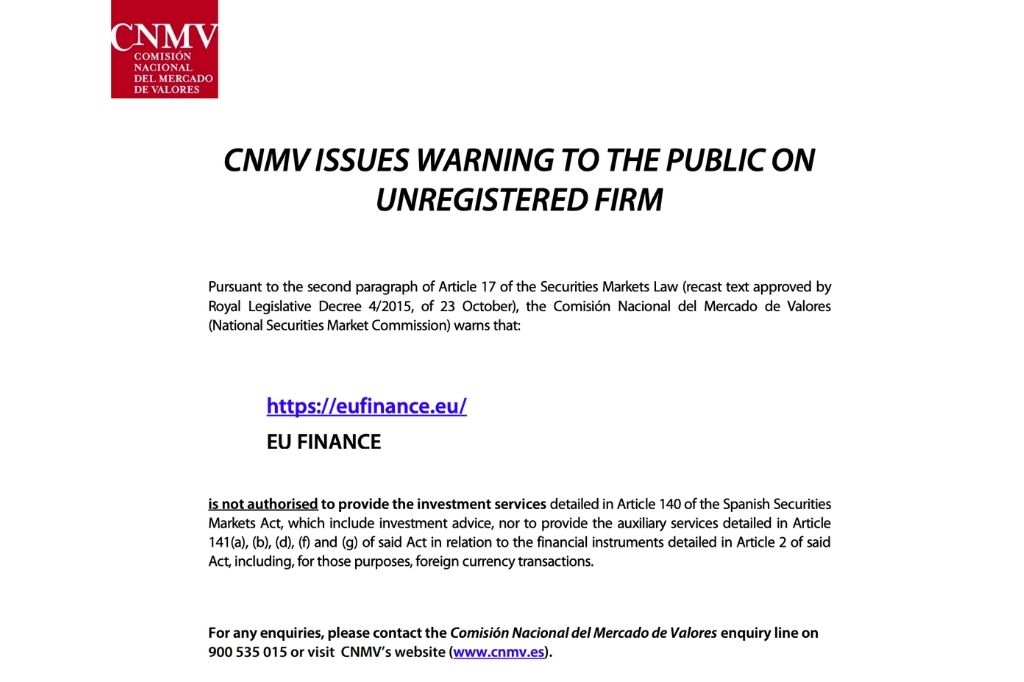 Apollo Cash claims to offer its own web-based platform "created specifically for newbies in the trading online world." Why newbies? Because they are too inexperienced to notice all the fallacies, anomalies and missing features associated with such a platform.
Keep in mind that platforms like these are often subjected to manipulation. Scammers rig these platforms to allow deposits but not trading. Add the lack of regulation to that and you're in for a world of losing money.
Apollo Cash – Countries Of Service
From what we gathered, Apollo Cash targets traders from the US, Germany, Canada and Spain. We know that the US CFTC and NFA have nothing on the broker. The same can be said about the Canadian Securities Administration, the German BaFin and the Spanish CNMV. Therefore, beware of this scam if you reside in these countries.
Types of Bonuses
We found another major red flag. Apollo Cash gives away bonuses. Clients are promised a 20% bonus for first deposits and a 5-15% bonus for bringing in a friend. The latter reeks of a pyramid scheme where the one on top profits from the efforts and funds provided by those in lower segments.
Most top regulators have banned brokers from issuing bonuses due to all the controversy surrounding them when it comes to withdrawal terms. More on that later.
Which Assets Can The Investor Trade?
Here's what we found about available trading assets with examples:
Forex – EUR/USD, USD/JPY…
Commodities – crude oil, natural gas, gold…
Indices – NASDAQ100, Dow30, S&P100…
Shares – Apple, Intel, Visa…
Crypto – Bitcoin, Ripple, Litecoin…
Unsurprisingly, the fraudulent broker copied these lists from TradingView. This is typical. Hence, there's no guarantee that you'll get to trade any of these.
What Do We Know About Apollo Cash Account Types?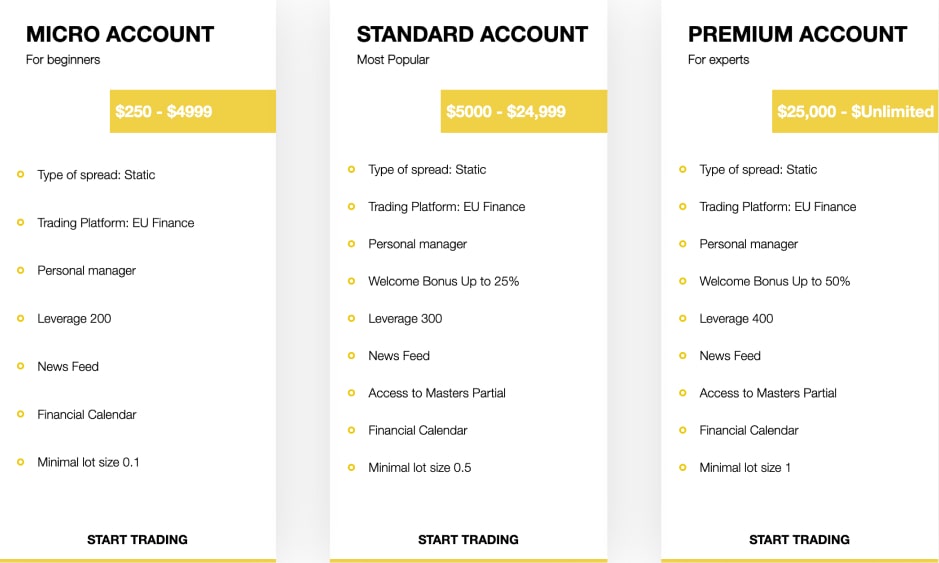 Apollo Cash decided to skip bronze and go straight to silver. The following account types are available:
Silver – $250, leverage up to 1:200;
Gold – $2,500, leverage up to 1:300;
Platinum – $25,000, leverage up to 1:500.
Each type allegedly offers all the aforementioned trading instruments. Plus, spreads start at 1.0 pips for each account and there's 24/5 support.
Furthermore, we highly recommend that you avoid the scam brokers Limit Markets, Cryptocycle, and Fibonacci Trade.
Details About Leverage And Spreads
As mentioned, leverage goes from 1:200 up to 1:500. This stratosphere-level leverage is prohibited by regulators because it is extremely risky for retail clients, especially beginners. You could lose all your money in volatile markets. In the UK, leverage is capped at 1:30.
When it comes to spreads, each account type starts at 1.0 pips, which is mediocre. Anything wider than that is unprofitable but pro traders would always advocate for even tighter spreads.
The minimum deposit is $250, which can be seen from the account menu. However, available payment methods are only disclosed once you have verified your account. This is pretty shady if you ask us. Nevertheless, we noticed MasterCard, Visa and wire transfers logos at the bottom of the home page.
Thus, we conclude that our fraudster accepts those two classic methods. What is worrying is that Apollo Cash charges enormous fees for transactions – $25 for cards and $50 for wire transfers plus a $10 processing fee. The minimum withdrawal amount is $250.
Trading Bonuses And The Terms of Their Receipt
The T&C section is all messy and fumbled. Here we see the good-old recycled clause that almost all scammers use – "bonuses issued to Client by Apollo. cash may only be withdrawn subject to execution of a minimum trading volume of 30 times the deposit amount plus the bonus issued."
To clarify, this essentially blocks you from withdrawing any funds because it is unrealistic that you'll trade up to that amount with an unlicensed broker. Furthermore, they can twist these words to pretend that all is according to the agreement.
Scammed by Apollo Cash Broker? – Let Us Hear Your Story
It sucks if you've been scammed by Apollo Cash. Please, do not despair. Aside from reporting the scammer, we can also assist you by telling you about two possible methods of getting your money back. Consider requesting a chargeback or a recall.
But What Is A Chargeback And A Recall?
If you've deposited funds via credit/debit cards, you can request a chargeback. Do so at the issuing bank within 540 days. The same process used for wire transfers is called a recall. It is only possible if the transaction is incomplete. Although your chances are slim, it's definitely worth giving it a try.