If you're looking for information on restoring your funds lost due to the ETHProfits scam, then you are in the right place. We might just know how to make that possible. Besides, we offer lots of information about the firm.
Our detailed ETHProfits review will help you make a good choice: stay away from this shady scam broker!
| | |
| --- | --- |
| Broker status: | Offshore Broker |
| Regulated by: | Unlicensed Scam Brokerage |
| Scammers Websites: | ethprofits.com |
| Blacklisted as a Scam by: | N/A |
| Owned by: | N/A |
| Headquarters Country: | United Kingdom |
| Foundation year: | N/A |
| Supported Platforms: | WebTrader |
| Minimum Deposit: | €10,000 |
| Cryptocurrencies: | Yes |
| Types of Assets: | Forex, indices, commodities, stocks, cryptocurrencies |
| Maximum Leverage: | 1:100 |
| Free Demo Account: | No |
| Accepts US clients: | Yes |

Is ETHProfits a Licensed Broker?
The company claims to be based in the UK. Yet, there is no owner's name or foundation year, meaning that the background information is a bit blurry. Although the website has a subsection for regulation, there is no specific information on their license. This subsection only provides general info about how the company is safe. This is not enough, and you should be careful when considering starting trading with an unlicensed broker. We checked the main regulatory body in the UK, the Financial Conduct Authority (FCA), and we didn't find any trace of ETHProfits in their records.
How Unsafe Is An Unlicensed Broker?
It is very unsafe because the funds are at constant risk. Licensed companies have strict rules that must be followed, and the UK regulator is pretty firm. UK brokers must maintain a minimum operational capital of €730 000, proving their financial status is stable. Furthermore, companies is obligated to participate in compensation schemes. The bonus structure is banned, the leverage ratio is limited to 1:30, and more. And that's something you will never get with the scam broker, whose only goal is to disappear with your life savings.
To add to the foregoing, we seriously recommend you to avoid fraudulent brokers such as Bitonext, Firmon, and Tedex.
So Is ETH Profits a Decent Broker or a Scam?
ETH Profits is an unregulated broker that claims to be based in London, UK. The company is not licensed by the FCA or any other regulatory body.. The minimum amount for the investment is €10,000. The maximum leverage is 1:100.
Traders' Experience With ETHProfits
The situation does not look good in the comment section for ETHProfits. Here are just one of the many negative reviews:
"Please watch out. ETHProfits are getting our reviews deleted and posting fake 5 star views. This is the biggest scam ever. I have tried everything for my uncle to get his money back, but unfortunately they are using wits and finance to launder the money through so they can't be traced back. As soon as you mention the IP address over the phone it suddenly plays up and they try to ring you through telegram. They will take everything and then try to get you to take out a loan through your bank! BE SAFE! Don't believe everything you hear!!!!"
– Trustpilot Customer
ETHProfits Trading Platforms – Web Trader and Mobile Trading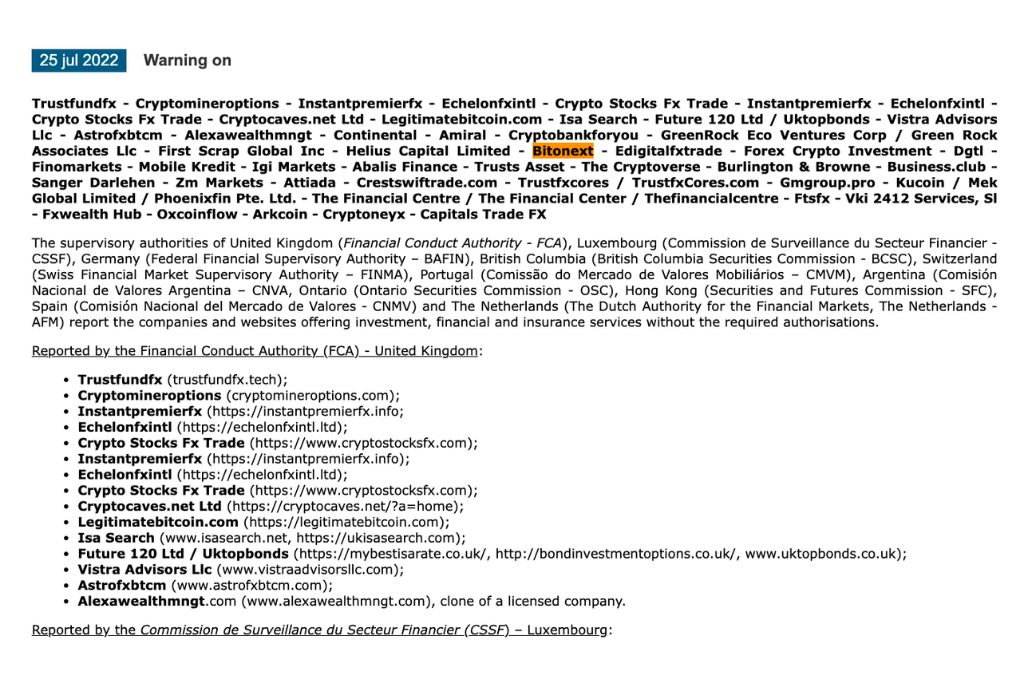 ETHProfits is offering a web-based trading platform. The firm claims that the software is advanced and user-friendly, fast and smooth. We've tried to test it out but ran into a problem. In order for someone to open an account with this broker, one must have a referral code, and the legitimate broker would never ask you for this. Always stick to regulated brokers and use the best platforms on the market: MetaTrader4 and MetaTrader5.
All About ETHProfits Accounts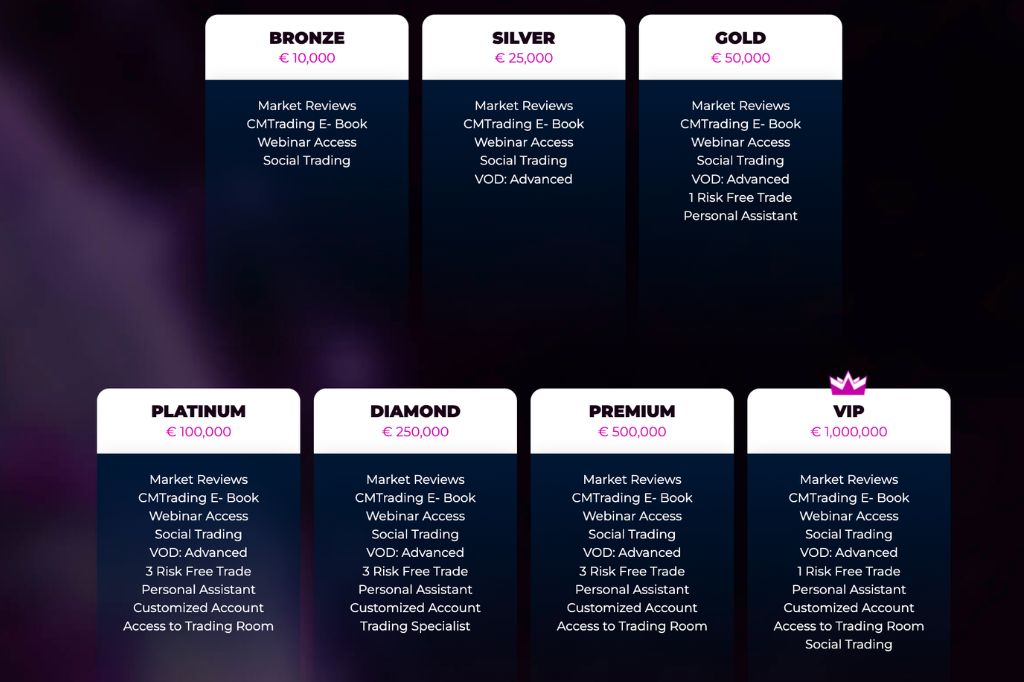 The company offers eight account types:
Bronze – 10,000 EUR
Silver – 25,000 EUR
Gold – 50,000 EUR
Platinum – 100,000 EUR
Diamond – 250,000 EUR
Premium – 500,000 EUR
VIP – 1,000,000 EUR
Islamic
Each account comes with different features. They are also providing Islamic account types with regular spreads. However, there is no information on what regular means.
Customer Support – Communication Channels
ETHProfits contacts its customers using various tools, such as:
Phone calls
Emails
WhatsApp and Telegram messages
Social media
All these are tools for the firm to offer more perks to lure you into investing.
ETHProfits Broker – Countries Of Service
ETHProfits is doing its business in the following countries:
Australia
Sweden
Lithuania
UK
US
ETHProfits Range of Trading Instruments & Markets
The company offers a wide range of trading instruments that includes:
Forex – EUR/USD, GBP/USD, CAD/AUD
Cryptocurrencies – BTC, ETH, XRP
Indices – Dow Jones, NASDAQ, FTSE100
Commodities – gold, oil, silver
Stocks – Apple, Amazon, Tesla
The website is very detailed with general information on trading, but is this enough? Scammers will usually lure you with all amazing stories about how their company is the best out there. Yet, if a firm has a lot of assets, that doesn't mean it's a good brokerage. Always keep this information in mind.
Please remember the names of the scammersAmplixx,FinanceCapitalFX, andBSTradeand stay away from them! Also, before investing, always examine the history of internet trading organizations!
What Trading Terms ETHProfits Provide?
ETHProfits decides on its own trading terms since the firm doesn't belong under the FCA license.
Minimum Investment Amount
The broker asks for a substantial initial deposit of 10,000 EUR. We don't need to explain to you why this investment is not a good idea and why giving such a large amount of money to a scam broker is not recommended.
About Leverage
There is no specific information in the accounts subsection about leverage ratio. However, we must warn you what to look out for. High leverage is very dangerous to your funds. The higher the leverage, the higher the risk.
ETHProfits Deposit, Withdrawal Methods, And High Fees
According to the Terms and Conditions, clients can deposit via:
Credit/debit card and
Wire transfer
Deposit fees are nonexistent, and withdrawal fees are only charged by the payment method providers.
ETHProfits charges a dormant account fee of $100, which is pretty high.
Scammed by ETHProfits Broker? – Let Us Hear Your Story
If you were scammed by an ETHProfits broker, let us know! These things happen to too many people, and if you know someone with the same experience point him in our direction. There is still a chance to get your funds back, but you must act quickly and require a chargeback!
But What Is A Chargeback?
A chargeback is a way for your bank to recover the funds from the merchant. Reach us today and book your free consultation; you can contact us via online chat.