Gamma Capitals is a bogus broker with numerous issues. Just to name a few, it's impossible to register an account, there's no trading asset overview, and we're unsure if you can access their platform. All in all, you have good reasons to avoid the firm.
Read our Gamma Capitals review and learn all the facts.
Additionally, we strongly advise you to avoid the fraudulent brokers Martyn Services, Fibonacci Trade, and TopTrade500.
| | |
| --- | --- |
| Broker status: | Unregulated |
| Regulated by: | Unlicensed brokerage |
| Scammers Websites: | gammacapitals.com |
| Blacklisted as a Scam by: | N/A |
| Owned by: | Tanquam Limited |
| Headquarters Country: | Saint Vincent and the Grenadines |
| Foundation year: | 2022 |
| Supported Platforms: | WebTrader |
| Minimum Deposit: | N/A |
| Cryptocurrencies: | N/A |
| Types of Assets: | N/A |
| Maximum Leverage: | 1:500 |
| Free Demo Account: | No |
| Accepts US clients: | Yes |

Is Gamma Capitals Trade a Safe Broker or a Scam?
Gamma Capitals has a plethora of false information on its website. For instance, the firm claims to exist for the last 8 years, yet it was established in 2019 but got an international award in 2011. You can already see why we don't trust them.
In addition, the company states, "we are a regulated broker with a license." Upon research, we've discovered that the owner behind the website is Tanquam Limited, established in April 2022 in Saint Vincent and the Grenadines. Since this offshore country has no FX and CFD financial regulator, we've checked other registers, including FCA, ASIC, BaFin, and more. Of course, no Gamma Capitals regulation.
Gamma Capitals is not a legit financial services provider. The company was established in Saint Vincent and the Grenadines, operating without a valid license. In addition, there are numerous worrisome reviews.
Reasons Not to Trust an Unlicensed Broker
Offshore and unlicensed brokers tend to be deceptive. They will try and sell you stories about regulations, legitimacy, superior trading technologies, and more. In reality, you will be defrauded, and they'll vanish. Without a license, you have nowhere to file a complaint and no money-back guarantee.
What Do Traders Think Of Gamma Capitals?
When dealing with a shady offshore firm, it's impossible to have good results. Gamma Capitals reviews are proof of that. Customers complained that their access to the platform and money was banned right after they submitted withdrawal requests. It's nothing new and happens all the time with scheme brokers. That's why it's essential to do due diligence and research the firm before investing a penny.
Gamma Capitals Offers WebTrader Platform For Trading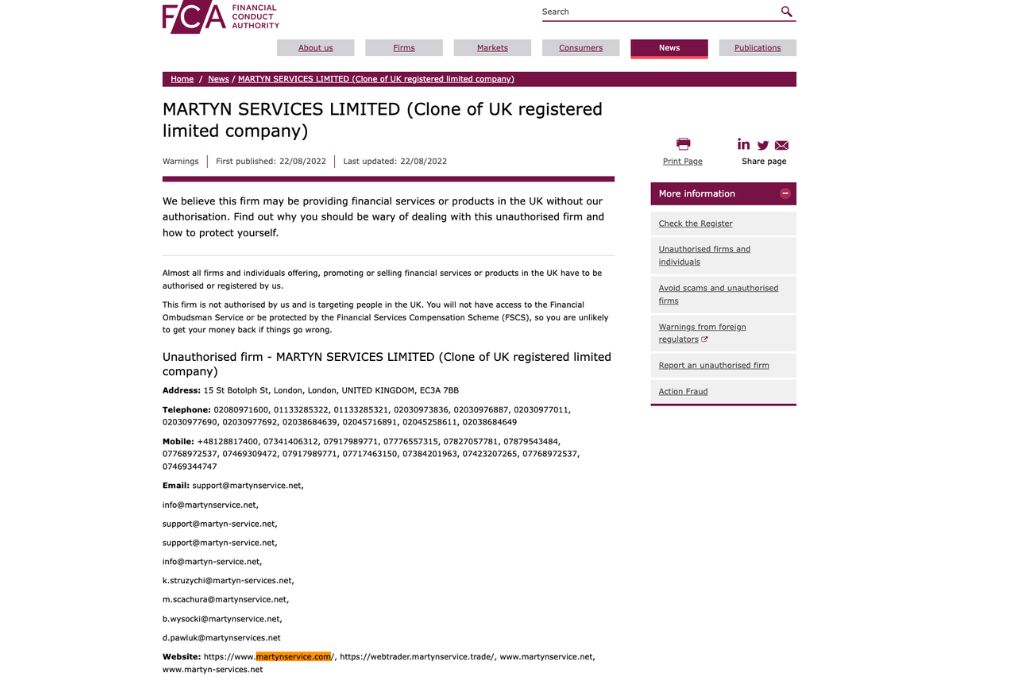 The only platform Gamma Capitals offers is proprietary WebTrader. According to their website, it's a pure technological achievement with many trading tools, charts, and indicators. You will see an entire page listing why this WebTrader is better than any other software on the market. Besides the fact that 80% of retail traders prefer MetaTrader, here's another issue with the Gamma Capitals platform.
Can I Sign Up On the Platform?
In short, the answer is no. Once you want to open an account and check the platform, you will be informed that you can only reset the password if you're an existing customer. Otherwise, you won't be granted access. This is another tactic of scheme brokers, ensuring that you will have to speak to their employees who will extort more than a minimum deposit.
Gamma Capitals Accounts Overview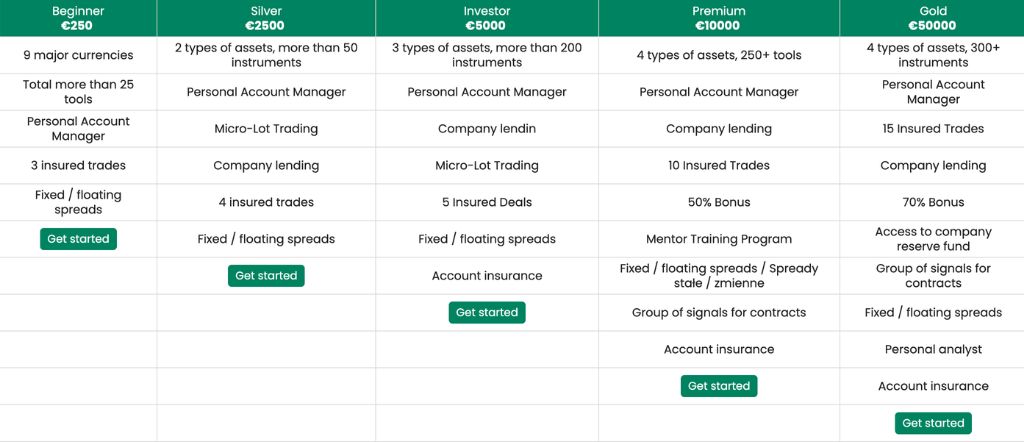 Customers can choose from one of the given Gamma Capital accounts, those being:
Micro – up to 5,000 USDT
Bronze – up to 25,000 USDT
Silver – up to 75,000 USDT
Gold – up to 150,000 USDT
Platinum – up to 500,000 USDT
As you can tell, the Micro account goes up to 5,000 USDT without any minimum amount. The bronze account brings a dedicated account manager. Silver has included premium daily analysis. With the Gold one, you can get premium customer support, while the Platinum account requires you to contact your account manager.
Also, avoid the trading frauds Fx24trade, Aax, and  StocksKey at all costs! Moreover, before investing, always look into the past of internet trading firms!
Can I Try to Trade With a Demo Account?
There's no Demo account with Gamma Capitals. Customers need to deposit their own funds and test the system at their own risk. Knowing that the firm is unregulated, we advise you to avoid it.
Gamma Capitals Fraud Scheme
Gamma Capitals offers bonuses, but with an empty Bonus Policy. Instead of providing you with bonus terms and eligibility for a withdrawal, this firm added a quote from John Donne. As if that'll recover your funds in case of fraud.
Furthermore, they're asking customers to pay fees in advance to cover bank transfers and taxes. No trading company can pay your fees and taxes, and trading commissions should be deducted from the profit. Don't fall for the story, and don't give them any more funds than you already gave.
Customer Support – Communication Channels and Service
The firm contacts customers using the following channels:
Phone calls
Emails
Social media – Facebook and Instagram
Dating apps – Tinder, Bumble, Grindr
If you wish to contact them, you can do it through a form on the website or the UK phone number they have listed. In both cases, nobody will respond.
What Are Trading Terms On Offer With Gamma Capitals?
Since we know nothing about trading instruments, we've tried learning about trading terms. Of course, this is exceptionally hard without access to the platform and with the bunch of false information, we're given. Of course, T&C wasn't as helpful since it mainly speaks about broker's rights. Let's see what leverage and spread.
About Leverage and Spread
The leverage goes up to 1:500, directly against regulatory rules, proving this firm is unlicensed. In addition, the spread was not disclosed. Basically, you have nowhere to find information about trading costs. Not a good thing when trading online.
Gamma Capitals Deposit, Withdrawal Methods, and Fees
The T&C suggests that the client's account should be funded through a cryptocurrency wallet, with a minimum amount of 0.1 BTC. At the time of writing this review, it was equal to over $2,000. Therefore, not only is the payment method questionable since crypto transactions are hard to follow, but the minimum deposit is extremely high.
The crypto wallet is the only withdrawable method as well, and the broker maintains the right to decline the request if it came from a different wallet than the one you used to deposit the funds.
Scammed by Gamma Capitals Broker? – Let Us Hear Your Story
If a Gamma Capitals broker has scammed you or someone close to you, let us know. Our crypto specialists will be more than happy to assist you with this matter and help you recover what's rightfully yours. It takes a real expert to track crypto transactions and find the wallet owner. We have only the best amongst us. Contact us immediately to book a free consultation, and let's start.