Where do we even start with this one? Honestly, sometimes we are truly perplexed by what these fraudster put on their anonymous websites. Hence, it prompted us to write this Nexta Capital FX Review just to warn you about the unimaginable danger associated with this unscrupulous provider. Without further ado, let's start showing all the dirt we dug up!
On top of that, we seriously recommend you not to invest in the fake brokers Golden Bridge Capital, RacFX, and TIQ FX. Do not trade with these unlicensed brokers if you want to save your money!
| | |
| --- | --- |
| Broker status: | Unregulated Broker |
| Regulated by: | Unlicensed Scam Brokerage |
| Scammers Websites: | nextacapitalfx.com |
| Blacklisted as a Scam by: | FCA, Finanstilsynet, FSMA, CMVM, CONSOB |
| Owned by: | Nexta Capital FX ltd |
| Headquarters Country: | UK, Italy, Coffeyville, Massachusetts, USA |
| Foundation year: | 2022 |
| Supported Platforms: | MT5 |
| Minimum Deposit: | 300 USD |
| Cryptocurrencies: | Yes – Bitcoin, Ethereum, Tether, etc. |
| Types of Assets: | Forex, Crypto, Commodities |
| Maximum Leverage: | 1:100 |
| Free Demo Account: | Unavailable |
| Accepts US clients: | Yes |

About Nexta Capital FX's Regulation and License
Nexta Capital FX thought it would be cool to be regulated by several financial market authorities around the world. Sure, why not just list every license you could think of? Spoiler, it's not going to work out. First of all, this financial swindler could not make up its mind about its base of operation. We're told it's registered in the UK and Italy and then we get a Massachusetts address in the "Contact" section.
Red flag, right? Here's another thing that the scammer got wrong – it mentions being licensed by the US Financial Services Authority. However, in order to provide services in the US, you have to be registered with the CFTC and the NFA, and our subject fraudster is neither.
This just goes to prove that Nexta Capital FX fail to do its homework. Also, the shady broker's website is not transparent at all and is full of fallacies and lies.
Why Is Trading With a Licensed Broker Preferable?
Keep in mind that for a broker to be trustworthy, it has to be regulated by top-tier authorities such as the FCA, BaFin, CySEC, etc. Nexta Capital FX does not have any license whatsoever. Thus, it is extremely risky for you to invest with this illicit provider. Furthermore, Nexta has been blacklisted by several of these regulators, which you will see in the following section.
So Is Nexta Capital FX a Decent Broker or a Scam?
Nexta Capital FX is a scam broker that claims to operate in the UK while being regulated by multiple financial market authorities around the world.
Fraud Warnings From Financial Regulators
It's time to put the final nail in Nexta's coffin. The scammer's claims of being licensed by multiple renowned regulators like the Financial Conduct Authority (FCA) and CONSOB, have terribly backfired. It has been blacklisted by them! We want to provide one of the warnings for your information: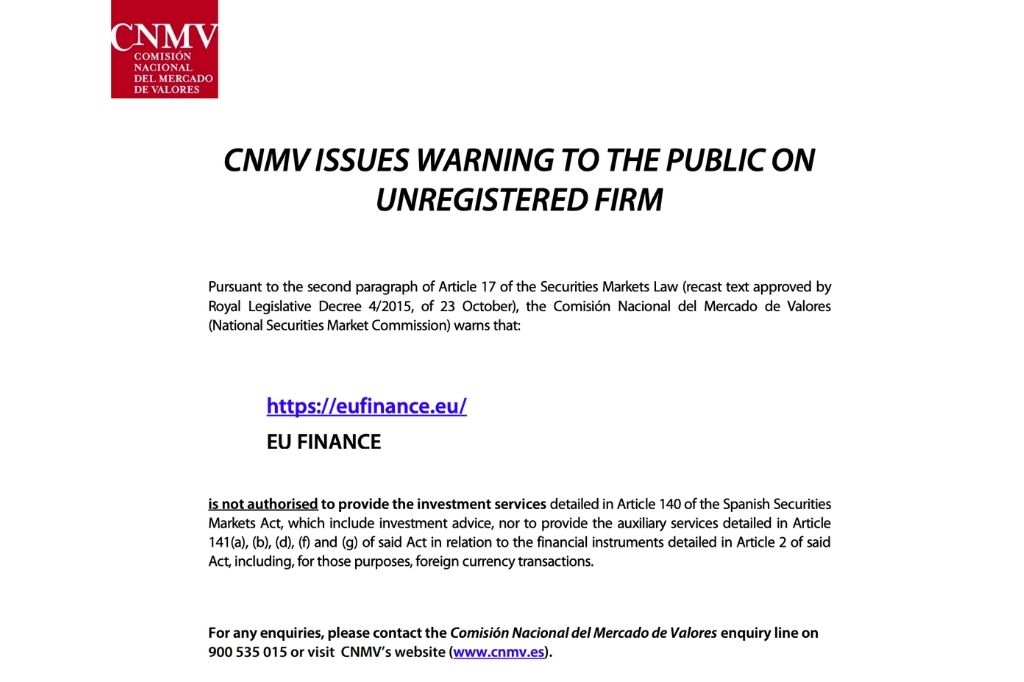 Nexta Capital FX Available Online Trading Platform & Tools
Not much to see here, folks. If you really thought you'd be getting Meta Trader 5 as Nexta promised, you're in for a major disappointment. The platform you'll get is extremely lackluster. Aside from a chart taken from TradingView, all you can do is deposit funds.
This is a classic trick that scammers use. They create the illusion of trading this way. So, you'd be wise to avoid this platform and opt for real MT5.
Nexta Capital FXTrade Range of Trading Markets
Nexta Capital FX provided a poor list of trading assets:
Forex;
Bitcoin;
Commodities – crude oil, natural gas, gold…
The unscrupulous broker dedicated an entire page to Forex trading but failed to list available currency pairs and specific details about trading such as leverage and spreads.
Furthermore, the other pages are also full of text taken from who knows where. In reality, it's all irrelevant since this scammer has been blacklisted.
What Do We Know About Nexta Capital FX Account Types?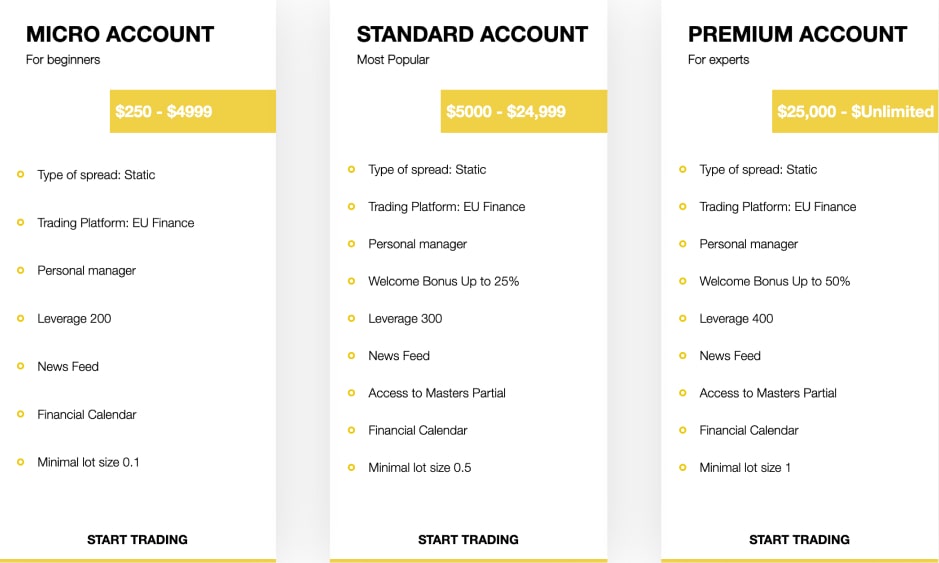 Here's what the website says; you have five packages to choose from:
Basic – $300;
Promo – $800;
Premium – $2,000;
Elite – $6,000;
Pro – 1BTC.
Each of them offers a spread of 1.9 pips and negative balance protection. The minimum deposits are not worth the risk. You have plenty of legitimate and licensed providers that will charge you far lower deposits to start trading.
What is more, we strongly advise you not to invest in VintageMarkets, PrimespotWay and OptiumGroup fraudulent brokers.
Details About Leverage Spreads and Fees
As mentioned, each package gives you a spread of 1.9 pips. Anything above 1 pip is not considered competitive and will hardly bring you any profits. This incompetent fraudster knows little about spreads apparently.
We can see on the trading platform that the leverage is 1:100. Keep in mind that top regulators limited leverage to 1:30 (EU, UK) and 1:50 (US) for FX pairs.
Free Negative Balance Protection
Negative balance protection ensures that traders with losing positions don't end up with a negative balance. Seems nice, right? Well, that's why these scammers claim they offer it. However, we are sure that this is just a hoax.
Minimum Deposit and Withdrawal Terms
The minimum deposit is $300. In the deposit & withdrawal section, we found nothing but cryptocurrencies. Namely, these include Bitcoin, Ethereum, BNB, USDT and USDC. This is an alarming fact because real brokers accept a variety of payment methods that aside from crypto include credit/debit cards, wire transfers and e-wallets.
Nexta Capital FX Affiliate Program
Here's another malevolent trick that scammers love. They claim they'll endorse you as their affiliate. Know that these are all lies. Afterwards, they might ask you to bring in more friends to be scammed. Therefore, do not trust these lies.
Scammed by Nexta Capital FX Broker? – Let Us Hear Your Story
Don't feel ashamed if you've been scammed by Nexta. It could've happened to anybody. Please, do not despair because we'll reveal to you a possible method of getting your money back. Consider crypto tracing.
Crypto Tracing?
Scammers love crypto because it allows them to remain anonymous. Some say that these transactions are irreversible but that's not the case. If you've deposited funds via crypto payments, you can trace the transaction to a certain exchange, more precisely to a wallet within it. Then, simply request a refund from the exchange and hope for the best!