PilotGain is one of the anonymous new brokers trying to exploit inexperienced investors. Their fraudulent operation was uncovered and exposed by the German authorities.
Since it's clear that the firm is not legitimate, we decided to highlight the main issues. Read our detailed PilotGain review and gather all the information.
| | |
| --- | --- |
| Broker status: | Unregulated Broker |
| Regulated by: | Unlicensed Scam Brokerage |
| Scammers Websites: | pilotgain.com |
| Blacklisted as a Scam by: | BaFin |
| Owned by: | N/A |
| Headquarters Country: | N/A |
| Foundation year: | 2022 |
| Supported Platforms: | WebTrader |
| Minimum Deposit: | 250 USD |
| Cryptocurrencies: | N/A |
| Types of Assets: | Forex and CFDs |
| Maximum Leverage: | N/A |
| Free Demo Account: | No |
| Accepts US clients: | No |

Is PilotGain a Regulated Broker?
PilotGain is not a regulated broker. Despite the website stating "we're regulated by the law," the firm has no license whatsoever.
The Terms and Conditions say that the broker works under Bulgarian laws. Bulgaria is an EU country; it has a Tier2 regulator, FSC. The search through its databases gave no results for PilotGain.
Furthermore, we checked other reputable license providers, such as ASIC, BaFin, and CONSOB, and found no traces of this firm.
In top of that, we seriously recommend you not to invest in the fake brokersOlympus Brokers,TradeSimple, andAF Group.Do not trade with these unlicensed brokers if you want to save your money!
Reasons Not to Trust an Unlicensed Broker
Unlicensed brokers are hard to deal with. They use all kinds of lures and manipulate clients into activating their trading accounts based on false pretenses. Once you're in, getting your funds back is a complex, almost impossible task.
Don't trust unlicensed firms. They can vanish with your funds at any time.
Is PilotGain a Legit Broker or a Scam?
PilotGain is not a legitimate Forex and CFD trading provider. The firm operates under Bulgarian governing laws without an FSC license. The German regulator issued a warning against the scheme.
A Warning About PilotGain by the German BaFin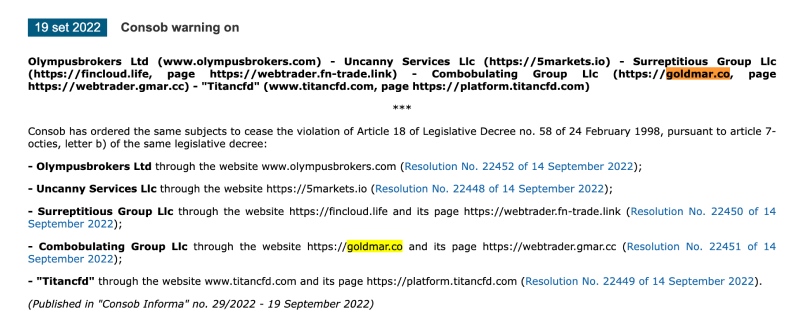 The German regulator issued an official warning, stating that PilotGain offers unregulated financial services. According to it, customers dealing with this phony website are not entitled to a compensation fund.
Furthermore, the German Federal Criminal Police started investigating the company's activities. It's only a matter of time before PilotGain vanishes.
What Do Traders Think About PilotGain?
PilotGain is not a popular broker. As a matter of fact, it has numerous negative reviews. While being active for only a couple of months, this firm has already earned a reputation as a trading fraud.
Once clients requested a payout, this broker blocked their access to a trading account. Thus, it's apparent that you should avoid PilotGain at all costs.
PilotGain Trading Platform – Available Trade Software
PilotGain said to offer a WebTrader. Once we registered an account, we were redirected to some kind of web platform but also requested to pay an initial deposit. We cannot review the platform because we're unwilling to risk money with this shady firm.
Yet, we can advise you to find a legit firm with reputable software, such as MT4 or MT5. Both are quite advanced in features and provide fund safety.
Does the Broker Offer to Try Trading On a Demo Account?
This broker doesn't offer a Demo account. Instead, clients are asked to deposit money right away. Besides, this is a frequent tactic used by scammers. They put pressure on their customers to invest before researching the brokerage and finding BaFin warning, for example.
Broker Offers AnyDesk and TeamViewer – Access To Your Bank Account
On the Home page, you can find links to download AnyDesk and TeamViewer. Also, both are remote desktop access apps, enabling the broker to access your PC or a mobile device. Once you approve their access, they can easily access your online banking or crypto wallet.
When scammers get ahold of your funds, there's no need to elaborate on what happens next.
PilotGain Accounts Overview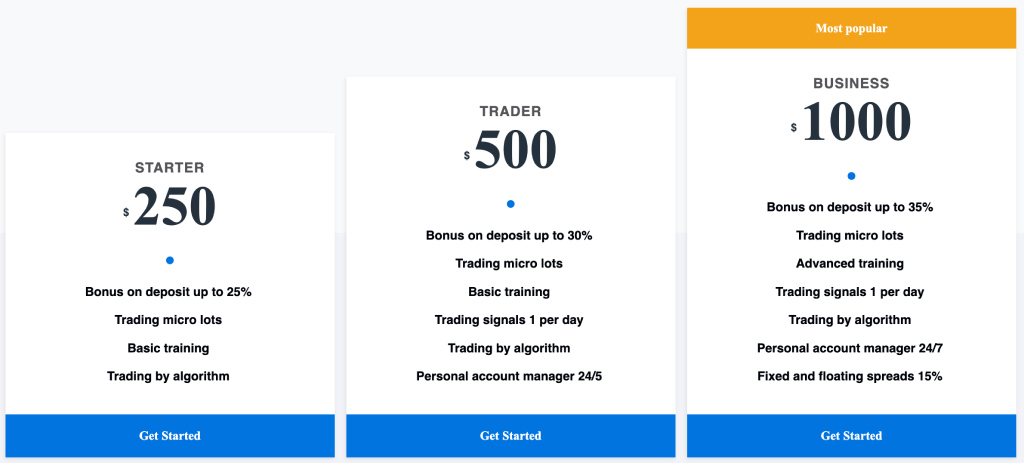 The broker offers access to 6 account types.
Starter – $250
Trader – $500
Business – $1,000
Gold – $20,000
Platinum – $50,000
Diamond – $100,000
Each account brings more educational materials and assistance from the company's side.
PilotGain Broker – Countries Of Service
Based on our research and customer complaints, PilotGain mainly operates in:
Since it's a new brokerage, we expect it to expand to other areas as well. Be warned and stay away.
Also remember the names of theHubbleBIT,Fx24tradeandInvest Union LTDtrading scams and avoid them at all costs! Moreover, always check the background of online trading companies before investing!
PilotGain Range of Trading Markets
The firm is quite cryptic when it comes to trading assets. We know that it enables trading on the Forex market and several CFDs, including:
Commodities – gold, silver, oil
Indices – Dow Jones, NASDAQ, FTSE100
Shares – Amazon, Apple, Google
The CFD section of the website is blocked and the platform is inaccessible. Therefore, we're unsure if crypto is on offer.
What Is Known About PilotGain's Trading Conditions?
There's not a lot we know. The leverage is hidden, and so is the spread. If you want to evaluate a broker's worth, you won't be able to do so before making an initial deposit. Both website and the platform give no useful details before one makes an initial deposit of $250.
PilotGain Minimum Deposit and Unfavorable Withdrawal Terms
The minimum deposit stands at $250. However, the deposit page link is also blocked, meaning we know nothing about the available payment methods.
As per withdrawals, it's stated that clients cannot withdraw their funds if they accept any bonuses. It stated, "Please note that non-deposited funds are not available for immediate withdrawal." Yet, there's nothing that would explain when you can get your money back.
Scammed by PilotGain Broker? – Let Us Hear Your Story
If you find yourself a victim of the PilotGain scam, let us know. Our chargeback experts may be able to assist you and help you get a refund. Book a free consultation today and let's start working on your case together!
But What Is A Chargeback?
It's a way for your bank to recover what's rightfully yours. They can take your funds directly from the merchant if the claim is justified. Contact us now and let's start the process before it's too late!