We cannot let a shady provider such as APM Capital get by with a poor offer and lack of transparency. Thus, in the APM Capital Review, we shall expose the scam behind the bogus website. Yup, you read that right, this right here is nothing but an outrageous plot to defraud traders. Prepare for the truth in the following sections.
As well, stay away from the trading scams Decode Global, TigersFM, and Caplita! Furthermore, before investing, always investigate the history of internet trading firms!
| | |
| --- | --- |
| Broker status: | Unregulated Broker |
| Regulated by: | Unlicensed Scam Brokerage |
| Scammers Websites: | apmcapital.ae |
| Blacklisted as a Scam by: | N/A |
| Owned by: | APM Capital Limited |
| Headquarters Country: | UAE |
| Foundation year: | 2022 |
| Supported Platforms: | MT5 & ArkTrader |
| Minimum Deposit: | N/A |
| Cryptocurrencies: | No |
| Types of Assets: | Forex, Indices, Commodities, ETFs, Stocks |
| Maximum Leverage: | N/A |
| Free Demo Account: | Unavailable |
| Accepts US clients: | No |

The Truth About APM Capital's Regulation
Firstly, the con artist claimed to be operated by APM Capital Limited, based in the United Arab Emirates (UAE). Moreover, APM Capital mentioned a certain regulator – the fraudster said it was regulated by the FSRA, which is actually the ADGM from Abu Dhabi.
APM took us for fools. Although this company is registered in the database of the ADGM, this does not mean much to us since known for being a "free zone," i. e. an offshore jurisdiction. Essentially, the laws there are favorable towards those who wish to evade strict rules.
Furthermore, we went a step further and checked the register of the UAE Central Bank and found no entity named APM Capital Limited there.
Why Is Trading On a Licensed Broker's Platform Preferable?
Given all the facts, APM Capital is actually an offshore provider that does not have to adhere to regulations that made the financial market function smoothly. Plus, without being registered with the central bank, the security of clients' funds is uncertain.
If you want a legitimate and honest broker, make sure that the entity possesses a license from top-tier regulators such as the UK's FCA, German BaFin, or the Dubai Financial Services Authority (DFSA).
So Is APM Capital a Decent Broker or a Scam?
APM Capital is allegedly a financial market provider based in the United Arab Emirates. The cyber fraudster targets traders from that country, as well as from Denmark and the United Kingdom.
APM Capital Offers MetaTrader 5? – Online Trading Platform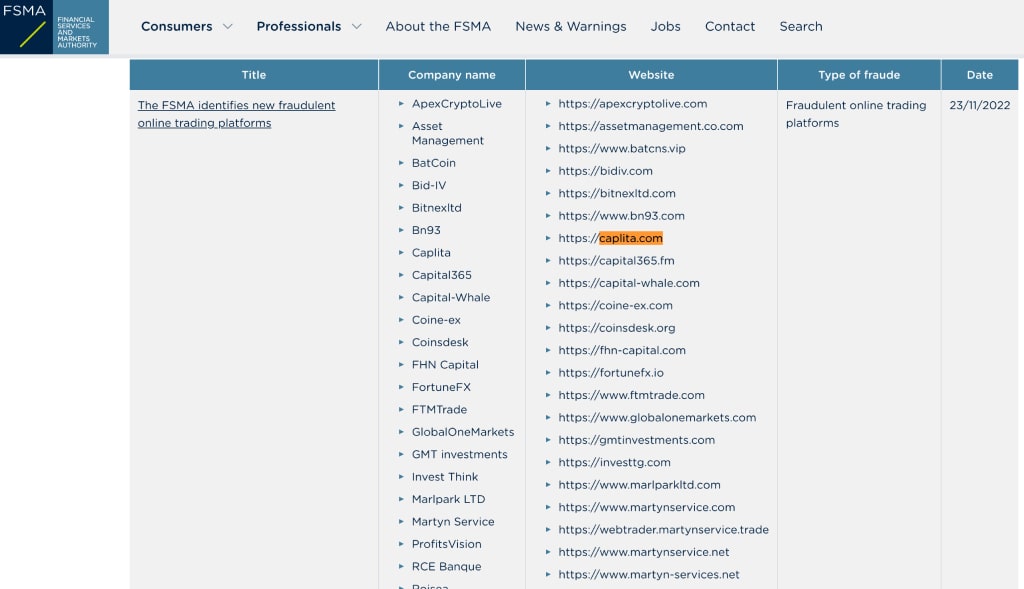 We agree with APM Capital – Meta Trader 5 is arguably the best trading platform in the world. As such, its name is a perfect bait for unsuspecting victims. Without an official license, we have no guarantee that the software we're getting is actually legit and not hacked or stolen. Scammers like APM typically provide suspicious download files that could contain malware.
Therefore, we strongly advise you to avoid dealing with this financial swindler because there are numerous reliable brokers that also offer MT5.
ARK Trading
APM Capital allegedly offers the ARK platform, which was "designed, and developed with the latest technologies in the I.T. industry." At least that's what the illicit broker says. For traders, it may seem attractive, but for APM, it's just a means to an end, i. e. a tool to defraud people. We wouldn't trust APM at all on this.
Trading On The Mobile App
Mobile phone trading? It has a few benefits, namely, flexibility and trading on the go. However, when it comes to real experience, it's ineffective compared to desktop trading. Those are the words of multiple traders from the forums. Considering that APM is unregulated, it makes matters even worse.
Web Trading
And last but not least, the unscrupulous broker included WebTrader. As you may know, this browser-based platform is pretty lackluster and rudimental. But, it can easily be obtained, which is why scammers prefer it.
Thus, it's the most likely platform available out of all the others mentioned here. At the same time, it is also the easiest to manipulate.
What Сan Be Traded?
When it comes to trading assets, APM listed a few. However, the phony broker was pretty vague about the whole thing. No instruments were specified because the website is misleading and full of broken links. Therefore, this is just another hoax meant to lure traders into this vile scheme.
Forex pairs;
Indices;
Commodities;
Equities;
ETFs.
​​What's more, we strongly recommend that you avoid the fraudulent brokers Fin Art Media, DotBig, and Zetano.
APM Capital – Countries Of Service
Since APM Capital operates as an offshore provider in the UAE, it mainly targets traders from that country. With a shady regulation, we get why some might buy into the lies of this broker. In addition to the UAE, we found out that APM has set its sight on unsuspecting victims from the UK and Denmark. So, be mindful to avoid dealing with this cunning trickster.
What Do We Know About APM Capital Account Types?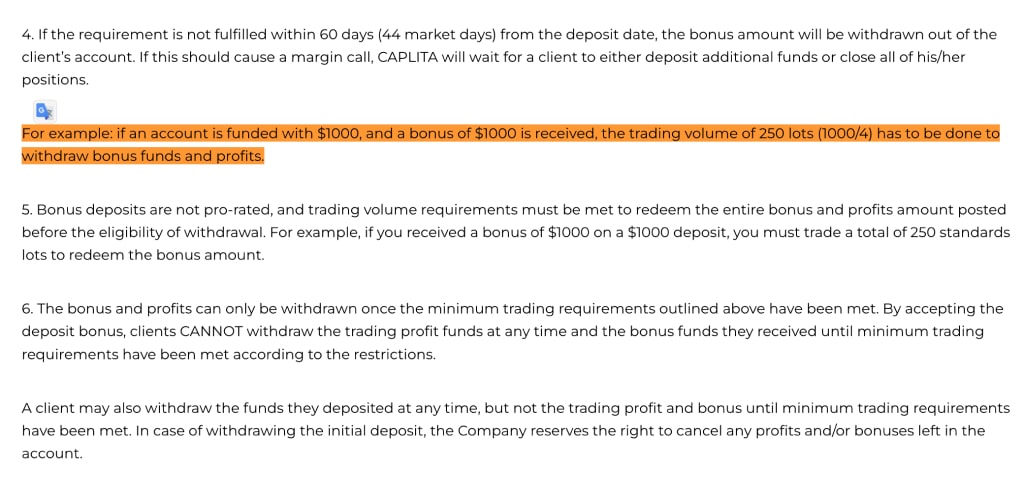 APM Capital offers no account types. All we found were the live account and the demo account. Without the necessary information, we were left in the dark when it came to trading conditions such as leverage, spreads, commissions and the minimum deposit. Can you imagine that? Nevertheless, we didn't expect much from the offshore scammer.
Can a Trader Open a Free Demo Account?
Technically, no. There is a demo account option on the website but the link is broken. It simply takes you back to the home page. Why was it even put there in the first place, we don't know. Perhaps to make it seem legit. Oh well, the reg flags just keep on piling.
About Leverage, Spreads and Fees
Come on, APM Capital. Was it really that hard to devote some time to write about key trading aspects? How do you expect traders to trust you when you omitted your leverage, spreads and commissions? Such a lack of transparency is really troublesome. Hence, you'd be wise not to invest.
Minimum Deposit and Withdrawal Terms
Alas, the minimum deposit is a mystery. This should not come as a surprise now. With all the vagueness stemming from the shady website, we think it's pretty clear how bad this scam really is. Payment options, fees, processing time, it's all missing.
That can only mean one thing – APM Capital wants to get really close to potential victims and then agree upon the payment details. What the poor traders don't know is that APM will undoubtedly embezzle all the deposited funds as soon as it gets them. Afterwards, the broker will retreat back to the shadows.
Scammed by APM Capital Broker? – Let Us Hear Your Story
If you've been scammed by the terrible APM Capital, it sucks. We got to admit, this is a pretty cunning plot. Regardless, since we don't know what the payment options are, were are going to rely on previous experience and list the refund actions for the three most popular payment methods – credit/debit cards, wire transfers and crypto.
A Chargeback?
For credit/debit cards, you can request a chargeback.
A chargeback is a process of reversing card transactions. It can be requested at the issuing bank within 540 days.
Wire transfers require a recall to be reversed. However, if the transaction is done, the recall will be impossible.
Crypto transactions can be traced to a wallet within an exchange. Then, you can request a refund from the exchange.
If the broker stole your money, please contact us for assistance!