At first glance at the website of the Europa Trade Capital broker (eurotrcap.com), potential clients might think that the broker is at least seemingly legitimate. A slightly closer inspection of the website alone is enough to make the first impression sour. Whilst the broker's website may look well designed and clean, good web design cannot hide the plethora of issues that potential clients are greeted with.
From spelling and grammar mistakes to self-admitted unregulated status, Europa Trade Capital is clearly a scam set up offshore to make off with your investment money. Europa Trade Capital is set up comfortably in St. Vincent and the Grenadines, far away from the watchful eyes of tier one regulatory commissions. This is made worse by recurring statements of the SVG financial authority that it does not regulate Forex brokers.
A potential investor's biggest issue would be the intentionally convoluted deposit methods that try to skirt around possible chargebacks.
| | |
| --- | --- |
| Broker status: | Unregulated Broker |
| Regulated by: | Unlicensed Scam Brokerage |
| Scammers Websites: | eurotrcap.com |
| Blacklisted as a Scam by: | FCA |
| Owned by: | n/a |
| Headquarters Country: | St. Vincent and the Grenadines |
| Foundation year: | 2021 |
| Supported Platforms: | Web trading |
| Minimum Deposit: | 250$ |
| Cryptocurrencies: | Yes – Bitcoin, Litecoin, Dogecoin |
| Types of Assets: | Forex, Crypto, indices, commodities, spot metals, energies, stocks |
| Maximum Leverage: | 1:500 |
| Free Demo Account: | No |
| Accepts US clients: | No |

Is Europa Trade Capital a Licensed Broker?

The Europa Trade Capital broker is self-admittedly not licensed, as seen on their website under the "regulation" tab. This makes sense as the broker is based in SVG, far from any watchful tier one regulatory commission. The firm is likely a scam and not a safe place for your investments. We have checked the Tier one regulatory database and have not found a Europa Trade Capital broker on any of their approved lists. This, paired with their offshore SVG location, strongly indicates that investments made with the broker are unsafe. Additionally, Europa Trade Capital is blacklisted by the UK Financial Conduct Authority, the FCA.
Also, we recommend you not to invest in the fraudulent brokersFocus Markets,Garantio FinanceandGreen Capitalz.
How Unsafe Is An Unlicensed Broker?
An unregulated broker is extremely dangerous because unregulated brokers do not follow the rules that apply to regulated brokers. These rules and regulations are put in place in order to protect investors and their investments as well as a means of preventing money laundering. Often, illegitimate brokers like Europa Trade Capital, will make depositing money more complicated than necessary in order to attempt to avoid anticipated chargebacks. Generally, investors should check that the broker they use is approved by FCA, ASIC, or BaFin.
So Is Europa Trade Capital a Decent Broker or a Scam?
This article will walk you through a comprehensive Europa Trade Capital reviewand all the red flags raised by this broker.
Traders' Experience With Europa Trade Capital
Simply put, reviews of the broker are dismal. The general takeaway is that past clients cannot withdraw money from their accounts for various reasons. This hardly inspires confidence in future potential clients as this is a primary concern for investors when selecting a broker. 
What Platforms Does Europa Trade Capital Offer? – Available Trade Software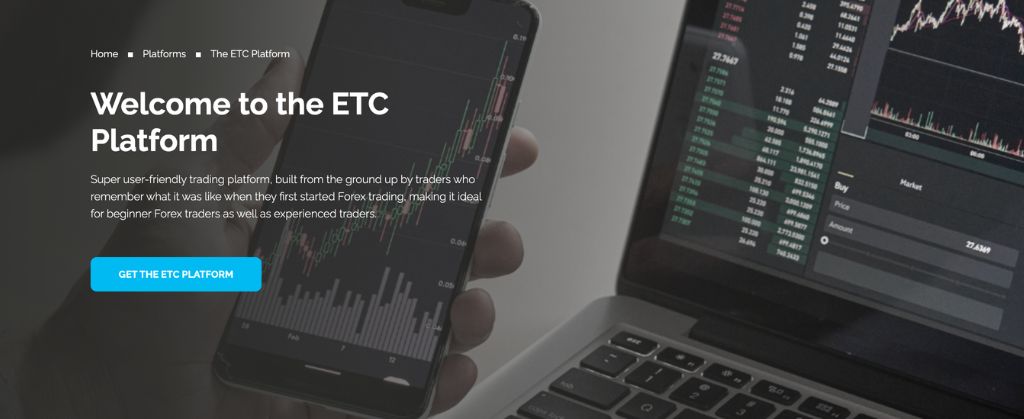 The trading company uses a lackluster web-based trading platform that leaves a lot to be desired from even a seasoned investor's perspective. This is especially bad news for new investors looking to dip their toes in the world of Forex/stock trading. For a more comprehensive trading experience, investors should be on the lookout for brokers with MetaTrader 4 or MetaTrader 5 platforms.
Overview of Trading Platform Accounts
This broker provides its potential clients with 7 possible account types all located on their "Trading Accounts" page. These are the accounts available to investors with the broker:
Starter: less than 10,000$ of investment capital
Trader: between 10,000 and 25,000 $ of investment capital
Prime: 25,000 to 50,000 $ of investment capital
Deluxe: 50,000 to 100,000 $ of investment capital
Exclusive: 100,000 to 250,000 $ of investment capital
Elite: 250,000 to 500,000 $ of investment capital
MVT: upwards of 500,000 $ of investment capital.
Most Valuable Trader Club

Bellow you will find the "perks" that come with being part of the Europa Trade Capital "Most Valuable Trader" club:
Europa Trade Capital Broker – Countries Of Service
Currently, the broker offers its services in the following countries:
Germany
UK
France
Switzerland
Belgium
Austria
Sweden
Norway
Please remember the names of theDGTL Trade,ProfiTrade247, andApexCryptand stay away from them! Before investing, always check the history of online trading organizations!
Europa Trade Capital Range of Trading Instruments & Markets
With the Europa Trade Capital broker investors can invest in some of the following markets:
Forex
Shares
Index
Cryptocurrency
Bitcoin
Litecoin
Dogecoin
Commodities
What Trading Terms Does The Broker Provide?
With the broker, investors are required to make a minimum investment of 250$ to open a "Starter" account. The broker does not offer its clients a free demo account, so the only way for traders to get a feel for the trading platform offered by the trading company is by risking their own money. The broker mentions that the leverage they offer is 1:500. However, this might be limited for some traders, depending on their location.
Deposit, Withdrawal Methods, And High Fees
The broker states that they accept deposits from Visa and Mastercard, but we have found that the reality is far from that. It seems that the broker only accepts payments in the form of cryptocurrencies such as litecoin, bitcoin, and dogecoin. This is a clear indication that the firm intends on scamming their investors as crypto payments cannot be refunded via chargeback. As far as withdrawal is concerned, it seems impossible to withdraw your money from this particular company.
Scammed by Europa Trade Capital Broker? – Let Us Hear Your Story
If you have had the misfortune of using Europa Trade Capital as a means of making your investments, contact us as soon as possible so that we can begin the chargeback process for you. The earlier you contact us, the higher the chances are that we can help you get your money back.
But What Is A Chargeback?
A chargeback is a procedure that can be done to retrieve lost funds if the payments were made by way of a credit card. This is something that we can do in collaboration with your bank. However, it is vital that you contact us as soon as possible so that we can get the process going.