The financial market is an excellent place to make some extra money, but you must carefully choose your broker and always do your research before investing.
In this Investery Group review, we are exposing a scam. Please make sure to read all of it.
Investery Group broker claims to be based in Switzerland. They are also allegedly licensed by many authorities worldwide, but is this true? The company is very secretive about its corporate background details; there is no owner's name, and we can not be sure they are also telling the truth about their origin.
In addition to the above, we strongly advise you not to invest inAFX Trade LLC,CoinmasFXandWinvestockfraudulent brokers.
| | |
| --- | --- |
| Broker status: | Unregulated Broker |
| Regulated by: | Unlicensed Scam Brokerage |
| Scammers Websites: | investeriagroup.com |
| Blacklisted as a Scam by: | BaFin |
| Owned by: | N/A |
| Headquarters Country: | Switzerland (allegedly) |
| Foundation year: | 2022 |
| Supported Platforms: | Webtrader |
| Minimum Deposit: | 500 USD |
| Cryptocurrencies: | Yes |
| Types of Assets: | Forex, indices, shares, commodities, cryptocurrencies |
| Maximum Leverage: | 1:100 |
| Free Demo Account: | No |
| Accepts US clients: | No |

Is Investery Group a Licensed Broker?
On investriagroup.com, you will find the claim that the company is licensed by the Cyprus Securities and Exchange Commission, the IFSC of Belize, and the FSC of Mauritius. CySEC is among the world's most respected bodies of financial regulators, so would it be dealing with this fraud?.
Still, when we checked the license number of Investery Group broker, we've found no trace of them. This is shady enough. Why would a company lie about its legal regulations if they have nothing to hide? Because they do.
Investery Group is an unlicensed broker that claims to be based in Switzerland. The company was exposed as a scam by BaFin.
How Unsafe Is An Unlicensed Broker?
Licensed brokers must do everything according to strict rules, the privilege you won't have with unlicensed brokers. If things go wrong, these rules are there to save the client's funds, yet scammers never care for that. They are only in the 'game' because they want to steal your money!
Licensed brokers keep their funds segregated from the client's funds. This ensures that the company must use their budget for their investments, unlike scamming firms, which will use their client's money. Every regulated broker must have negative balance protection, certain compensating funds, leverage control, and more.
Investery Group Warning From The German Financial Authority BaFin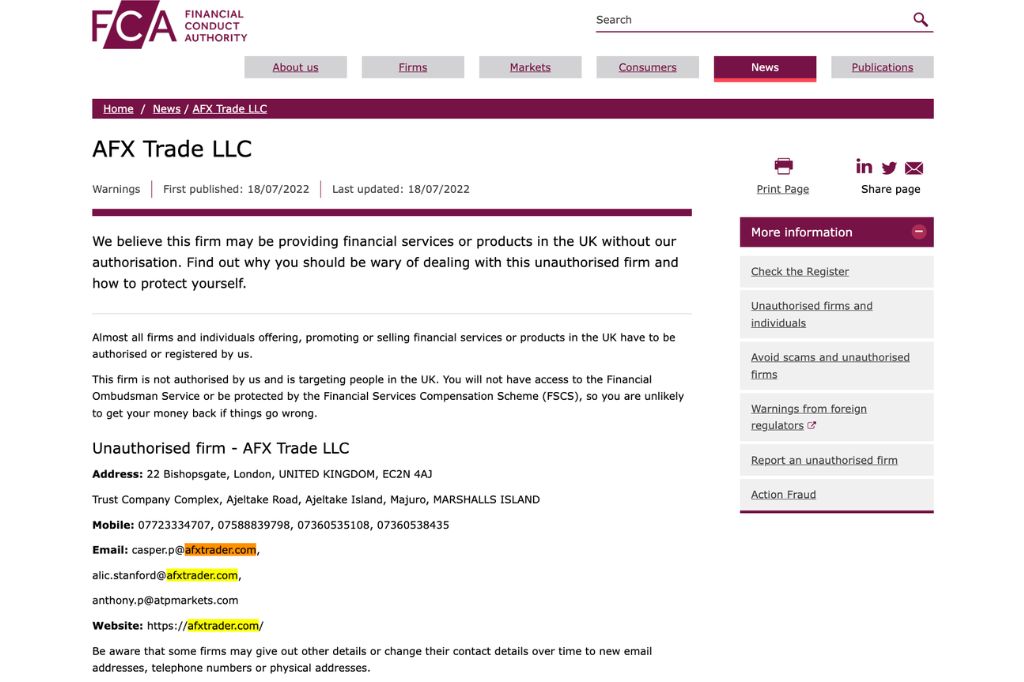 On top of everything, the German Financial Authority – BaFin publicly exposed Investery Group. This is highly alarming!
The broker is not supervised and authorized to offer any financial service. This is a significant risk, do not invest in this broker and avoid it by all means.
Traders' Experiences With Investery Group
The comment section on this broker doesn't look so good. If you search for Investery Group reviews, you will find a number of customers who have lost their life savings. Every time, the story is the same. The broker is pleasant while extoring the money, then simply disappears.
What Platforms Does Investery Group Offer? – Available Trade Software
The company uses a web-based trader, very cheap software that cannot be compared to the industry's finest MT5. MetaTrader5 is the best trading tool out there. It offers many features such as indicators, graphical objects, and time frames, and they even have a community chat. As a client of Investery Group, you will have none of these features, and your funds will always be at risk!
All About Investery Group Accounts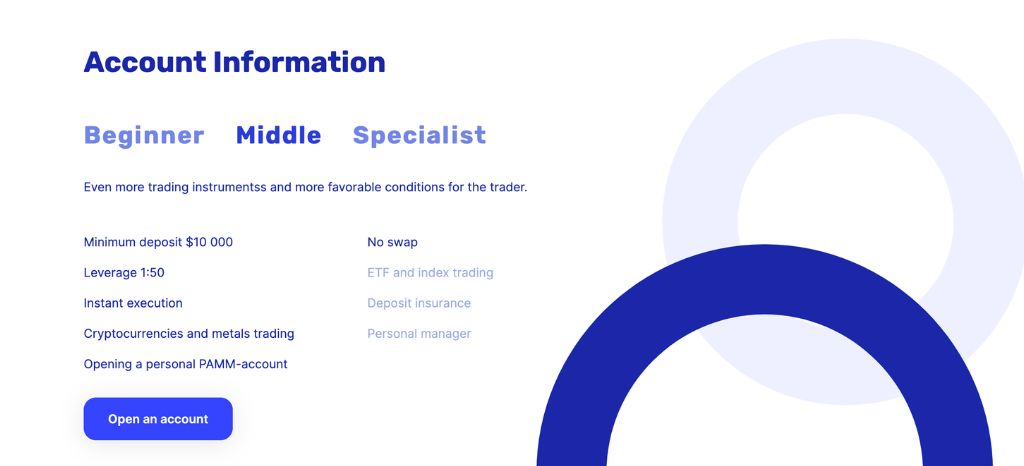 The company offers three types of accounts:
Beginner – $500
Middle – $10,000
Specialist – $20,000
Also, remember the names of theGeneticrypto,4xhubandInvest Union LTDtrading scams and avoid them at all costs! Moreover, always check the background of online trading companies before investing!
Personal PAMM-Account
Customers can also choose PAMM account. If they are well-regulated, then your PAMM account is undoubtedly safe. But Investery Group broker is not legit. Thus, their account managers have no license, and allocation your funds for someone unregulated to manage them equals losing everything in the casino.
Investery Group Broker – Countries Of Service
The company operates in the following countries:
Germany
Finland
Latvia
Romania
Investery Group Range of Trading Instruments & Markets
Investery Group trading is offering the following instruments:
Currencies – EUR/GBP, GBP/USD, USD/EUR
Metals – Oil, Silver, Platinum
Stocks – Apple, Amazon, Google
Commodities – Oil, Gas
Indices – NASDAQ, S&P 500
Cryptocurrencies – BTC, XRP, ETH
Investery Group Deposit, Withdrawal Methods, And Fees
The only deposit method is via bitcoin. This is a significant risk because these transactions are 100% irreversible, and crypto payments are anonymous.
They can always be traced to a wallet, and sometimes to a particular person or organization. This gives scammers the freedom to never get your money back if you wish to withdraw.
Bonus Program – A Fraudulent Methods
The company is offering bonuses that you cannot withdraw before you hit a certain turnover, and that number is impossible to reach. Meaning that you can never withdraw, so be extremely careful about this as well!
Bonuses are not going to your favor, despite what the broker may tell you. Be cautious and avoid any incentives that may limit your withdrawal options.
What Trading Terms Investery Group Provide?
The Investery Group broker offers excellent spreads, but the broker also charges a commission. However, the size of that commission is not specified anywhere. Leverage, of course, depends on the account type.
About Leverage and Spreads
Leverage ratios go from 1:20 up to 1:100, proving that the company is not licensed anywhere in the EU because the maximum leverage that is approved is 1:30. Putting this high leverage on their best package is very suspicious because it represents a greater risk to your funds.
Spreads, on the other hand, seem promising, for example, 0.5 peeps on EUR USD pair. But don't let this trick you because the broker also mentioned that they charge a commission, yet nowhere is specified by how much.
Minimum Investment Amount
The minimum amount for the investment is $500, which will bring you the benefits of the Beginner account. A Specialist package, on the other hand, requires a minimum deposit of $20,000. Remember that many legit brokers would open an account for under $10.
The Importance of Legal Documents
Having valid Terms and Condition, as well as other legal documents, is of utmost importance. Based on it, you can easily conclude whether your broker is a scam. Since Investery Group has no legal documents whatsoever, it's clear that they're trying to hide something. For instance, trading terms, owners, and your costs.
Scammed by Investery Group Broker? – Let Us Hear Your Story
If Investery Group scammed you, you must act quickly because there is a way to get your money back! Please let us know immediately and book your free consultation today!
Our experienced team will provide you with all the help you need for tracking crypto. Don't let scammers go free!