Welcome to the PrimeOakmont Review. Since we read numerous complaints and found several warnings issued against this fraudulent broker, we decided to do this review and put the final nail in PrimeOakmont's coffin. The scammer's website was taken down but that didn't stop us from releasing the truth. Sit back and begin reading about this atrocious plot to defraud traders.
​​What's more, we strongly recommend that you avoid the fraudulent brokers APM Capital, Decode Global, and TigersFM.
| | |
| --- | --- |
| Broker status: | Unregulated Broker |
| Regulated by: | Unlicensed Scam Brokerage |
| Scammers Websites: | Primeoakmont.com |
| Blacklisted as a Scam by: | OSC, CSA, BCSC, FCSC |
| Owned by: | Prime Oakmont Limited |
| Headquarters Country: | Seychelles |
| Foundation year: | 2013 (allegedly) |
| Supported Platforms: | WebTrader |
| Minimum Deposit: | EUR 250 |
| Cryptocurrencies: | Yes – Bitcoin, Ethereum, Ripple, EOS & Litecoin |
| Types of Assets: | Cryptocurrencies |
| Maximum Leverage: | 1:1000 |
| Free Demo Account: | Unavailable |
| Accepts US clients: | No |

PrimeOakmont Is a Scam Platform?
Our little crypto scammer is a far cry from a regulated broker. We found three different phone numbers on the hoax website – one for the UK, one for Canada and one for Poland. Hence, there's reason to believe that PrimeOakmont targets traders from these countries. Luckily, the Canadian regulators were quick to react to this threat but more on that later.
Needless to say, such a shady broker cannot possibly be registered with the respective regulators, especially with the UK's FCA since that institution has high demands.
PrimeOakmont is an outrageous scam broker that offers crypto trading. There are multiple warnings against the broker issued by Canadian regulators. PrimeOakmont targets traders from Canada, Germany, Slovenia, Poland and the UK.
Some Reasons Why It Is Better To Trade With a Licensed Broker
As mentioned, the shady broker is unregulated. Let's see what you'll miss out on if you trust PrimeOakmont with your money.
You won't have your funds stored in a segregated bank account, there's no negative balance protection, and no compensation scheme in case the broker goes bankrupt. Plus, the broker does not have to have a high minimum operating capital. What you will get is extremely high leverage that will certainly lead to trading losses.
Public Warnings Issued by Canadian Regulators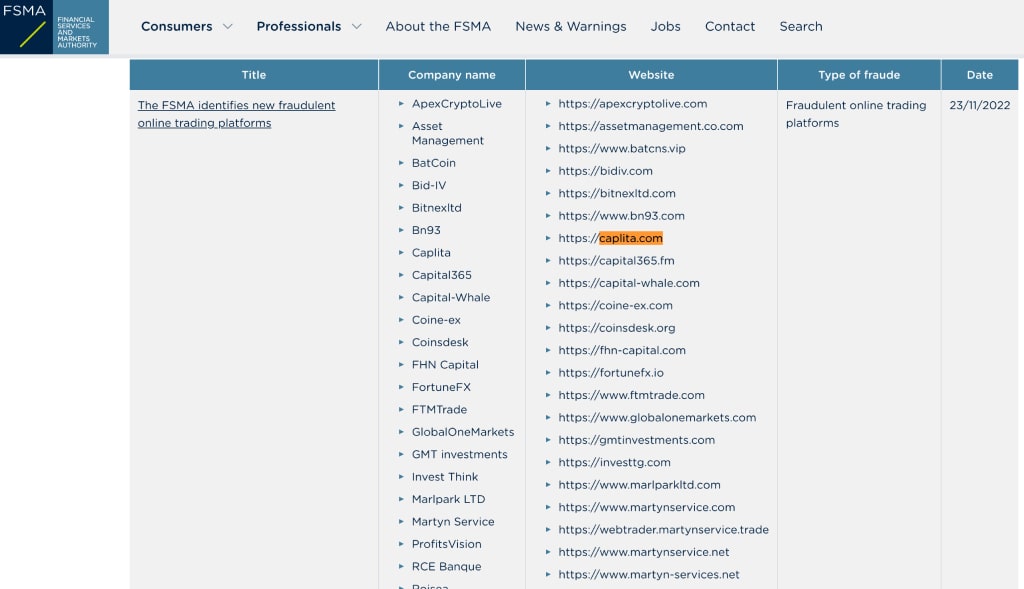 It seems PrimeOakmont managed to piss off multiple financial market watchdogs in Canada. That landed the financial swindler on the controversial blacklist. Therefore, there shall be no dealings with PrimeOakmont henceforth. Check out the warnings below by the OSC, the CSA, the BCSC and the FCSC.
What Trading Software Does PrimeOakmont Offer?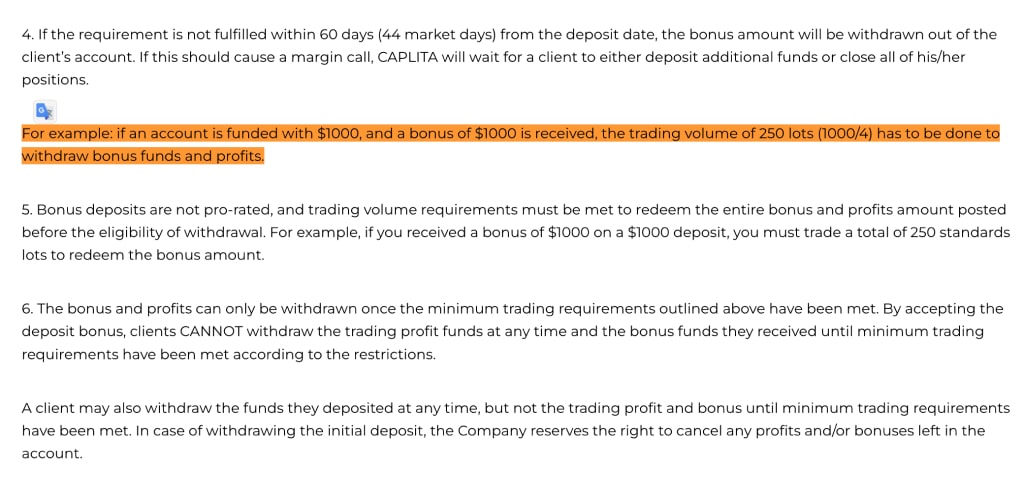 We expected a sublime trading platform but got WebTrader. What a shame. But with such an amazing advertisement, it's no wonder newbie traders believe in it. In reality, WebTrader is a simple browser-based platform that lacks advanced tools and features.
Moreover, given PrimeOakmont's illicit status, we have reason to believe that this platform is rigged! Yes, the fraudster sets up fake numbers and charts while only accepting deposits. No profits here, folks.
What Сan Be Traded? – Assets List
According to PrimeOakomont's website, this con artist deals only with crypto assets:
Bitcoin;
EOS;
Ripple;
Ethereum;
Litecoin.
Cryptocurrencies and the whole concept, in general, is relatively young and therefore, risky. With all the controversies and crashes going on lately, this territory is really unpredictable. This gives rise to countless scams, like our case here. PrimeOakmont is undoubtedly a crypto scam.
What Are Traders Saying About PrimeOakmont?
At the time of this writing, there were a total of 38 reviews on TrustPilot. However, the website made a clear statement saying that several reviews were removed on suspicion that they were fake. We believe that every single positive review on Trustpilot was written by the scammer's agents or bots.
As for the real reviews, we found several that confirm our claims of PrimeOakmont being a scam. One user from Great Britain wrote the following:
Do not answer a call from this company.
They are the 😈. Do not give them 5 secs. If you do, then they will suck you in and scam you in taking any money you have.
The good reviews on here are fake.
I warn you, if you answer a call and deal with these people you will have your money taken. Be aware of these brokers, they are clever with their chat and if you even let them talk to you, you will end up taking their bate, then you will lose your money.
– Trustpilot Customer, June 17, 2022
AnyDesk and TeamViewer 
The good old "verification" programs. The inclusion of these two apps took the scam to a new level. AnyDesk and TeamViewer allow one user to access the desktop of another. PrimeOakmont disguised this as customer support. In reality, the fraudster yearns to gain access to your PC and any finance-related personal documents on it. You must never allow this!
PrimeOakmont  – Countries Of Service
The website of this scammer has been active since August 2021 up until recently. From what we gathered, PrimeOakmont mainly targets unsuspecting victims from the following countries:
Canada;
Germany;
Poland;
Slovenia;
United Kingdom.
Fortunately, the Canadian financial market regulators found out about this and issued warnings. We hope they reach traders in time to prevent the realization of this terrible plot.
Also, remember the names of the Solar Markets, BCH Advance and Zetano trading scams and avoid them at all costs! Moreover, always check the background of online trading companies before investing!
What Do We Know About PrimeOakmont Account Types?
PrimeOakmont offers six different account types:
Mini – EUR 250;
Silver – EUR 1,001;
Gold – EUR 5,001;
Platinum – EUR 50,001;
Diamond – EUR 100,001;
VIP – EUR 250,001;
Definitely not worth risking with the financial swindler. The leverage ranges from 1:200 to a whopping 1:1000! Withdrawals, if any, allegedly take up to five business days.
Can a Trader Open a Free Demo Account?
No demo account here, people. This screams scam right in our faces. Any legitimate broker will include a demo account. After all, how are you supposed to know what you're getting?
About Leverage, Spreads and Fees
As mentioned, leverage goes all the way up to 1:1000. Considering that the legal limit for crypto trading is 1:5, you do the math. Volatile markets such as the crypto ones are dangerous at high leverage, hence the 1:5 cap.
When it comes to spreads and commissions, we know nothing about them. Prime Oakmont wasn't transparent at all.
High Minimum Deposit and Withdrawal Terms
The minimum deposit is not unusual – EUR 250, albeit too high due to Prime Oakmont's unregulated status. There are bonuses. This is bad news because bonuses are illegal. They always come with strings attached that would prevent you from withdrawing money.
Choice Of Payment Methods
The unscrupulous broker accepts only Bitcoin payments. How typical of PrimeOakmont. Scammers sure love their crypto because it allows them to remain anonymous while conducting their wrongdoings. Crypto transactions are considered irreversible but that's not entirely true.
Scammed by PrimeOakmont Broker? – Let Us Hear Your Story
That's terrible news. Don't worry buddy, we're here to help! Aside from reporting the foul scammer, we can also tell you about a potential method of getting a refund. We call it crypto tracing. If you need anything else, don't hesitate to give us a call!
But What Is Crypto Tracing?
Crypto transactions allow full anonymity;
These assets include Bitcoin, Ethereum, Tether, Ripple, Dash, etc;
Nevertheless, they can be traced to a certain wallet within a crypto exchange;
Once that's done, you can request a refund from the exchange and hope for the best.