Currently, the Shangquan domain is inactive, leaving traders to look for recovery methods. It's unclear whether the firm stopped providing financial services or if this inactivity is only temporary.
Whatever the reason, it doesn't change the fact that we're talking about a suspicious unregulated scammer. This Shangquan review will show you why.
In top of that, we seriously recommend you not to invest in the fake brokersProgresiveTrade, Zetano, andAllfina Group.Do not trade with these unlicensed brokers if you want to save your money!
| | |
| --- | --- |
| Broker status: | Unregulated Broker |
| Regulated by: | Unlicensed Scam Brokerage |
| Scammers Websites: | shangquanfx.com |
| Blacklisted as a Scam by: | N/A |
| Owned by: | Shangquan International |
| Headquarters Country: | Hong Kong (allegedly) |
| Foundation year: | 2021 |
| Supported Platforms: | MT5 |
| Minimum Deposit: | N/A |
| Cryptocurrencies: | Available |
| Types of Assets: | Forex, commodities, indices, shares, cryptocurrencies |
| Maximum Leverage: | 1:400 |
| Free Demo Account: | No |
| Accepts US clients: | Yes |

The Truth About Shangquan and Its License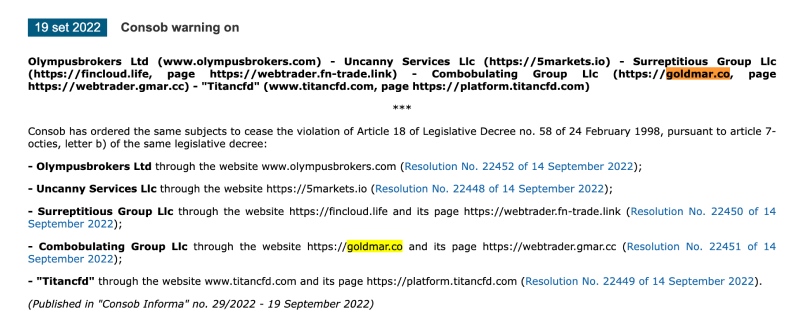 Shangquan is said to be owned by Shangquan International, established in 2016 and located in Hong Kong. By all means, it implies that the company has to have an SFC license.
After reviewing the databases of the Securities and Futures Commission of Hong Kong, we found nothing. We've tried our luck with other Tier1 regulators, including the FCA, ASIC, BaFin, and CONSOB.
The conclusion is: Shangquan is an unregulated financial swindler that most likely disappeared with clients' money.
Reasons Not to Trust an Unlicensed Broker
Unlicensed brokers, such as Shangquan here, can vanish whenever they want. And customers are not protected by a compensation fund, meaning that getting their money back will be challenging.
Instead of blindly trusting this and other fraudulent brokers, always confirm their regulatory status. This is your only money-back guarantee should an issue arise.
Is Shangquana Legitimate Broker Or A Fraud?
Shangquan is not a legitimate Forex trading broker. The domain is currently inactive, leaving thousands of customers without funds. Since the firm was unregulated, traders could not be compensated by any authorities.
What Do Traders Think Of Shangquan?
You will find numerous complaints if you search your browser looking for Shangquan reviews. The broker has defrauded many and refused to approve withdrawal requests. With an inactive domain, traders cannot log in to their trading accounts to see the funds.
If you recognize yourself in this story, it's of utmost importance to report the fraudster and seek a recovery solution.
What Platform Does Shangquan Offer to Trade On?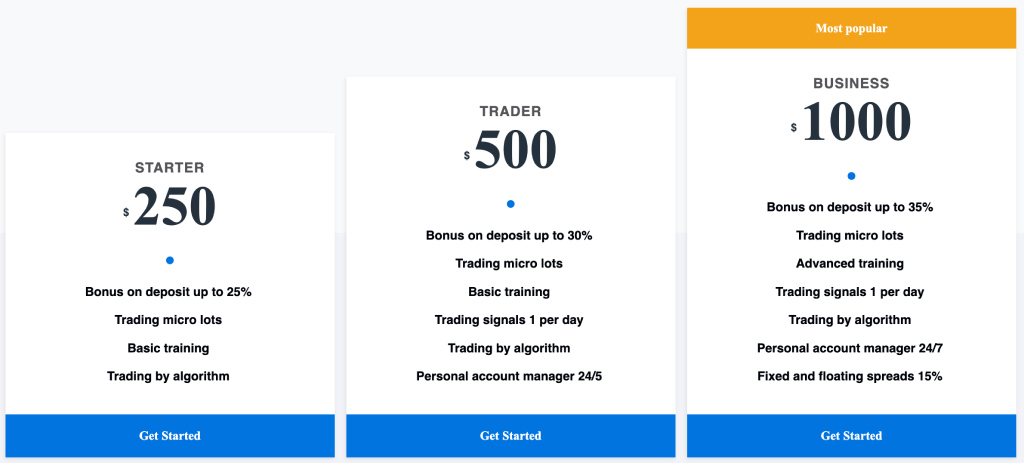 Surprisingly, Shangquan did put some effort into providing a reliable trading platform. Customers were offered a distribution of MT5, one of retail traders' best and most used platforms. While this would be terrific, we must remind you of the broker's regulatory status.
Both MT4 and MT5 are great trading tools but worthless in the hands of scammers. They will offer unregulated trading conditions and ensure you lose everything you have invested.
Can I Use the Demo Account?
The broker doesn't enable a Demo account. Instead, it's pressuring clients to invest immediately. Since the initial deposit is unknown, it's left for broker employees to assess each customer and decide on how much they can afford.
A noticeable lack of transparency is just a cherry on top and a reason more to run as far as you can from Shangquan and similar fraudsters.
Customer Support – Communication Channels
Shangquan was using its customer support as the primary tool. These people were calling potential investors, sending emails, and offering anything just to get new clients on board.
Once these were hooked and made an initial deposit, account managers sent them messages through WhatsApp, Telegram, and social media.
Of course, all this stopped once the broker decided to run away and steal all the money. Ever since, there's been no communication whatsoever.
Shangquan – Countries Of Service
The firm was offering its services mainly in:
US
Australia
Canada
Philippines
Other areas suffered losses too, which is why the broker disappeared. Following the same fraudulent pattern, we expect the scam to be returned under the new name.
Shangquan Range of Trading Markets
Shangquan broker offered access to the following markets:
Currency pairs – EUR/USD, AUD/CAD, USD/CHF
Indices – US30, NASDAQ, BE20
Shares – Meta Platforms, Bank of America, Netflix
Commodities – corn, sugar, natural gas
Cryptocurrencies – BTC, ADA, SOL
What Is Known About Shangquan's Trading Conditions?
There's not a lot that we know about Shangquan trading conditions. The firm ensured to feed clients with false information while not disclosing anything relevant.
Here's what we do know about the spread and leverage. This is a clear indication of a scam.
High Leverage and Spreads
The leverage has been enabled up to 1:400. In the EU and UK, the regulatory cap is 1:30, while in other places, it can go as high as 1:50. Therefore, this leverage is risky.
As per the spread, it is a bit under 1 pip for EUR/USD pair. This would be amazing if the firm were not an apparent fraud.
Shangquan Minimum Deposit and Unfavorable Withdrawal Terms
The broker's minimum deposit, withdrawal terms, and payment methods remain unknown. The firm doesn't have any legal documents that would clarify the matter for us.
The main page has logos of:
Neteller
Skrill
Wire transfer
Debit/credit cards
Yet, it's impossible to verify whether these methods are actually accepted or are just good advertisements.
What Should I Do If I Lost Money With Shangquan Broker?
Suppose you were involved with a Shangquan broker. There's a high chance that you won't get your money back. In such cases, contact us for help.
Our recovery specialists can help you file a dispute for a chargeback and get back what's rightfully yours. Don't let fraudsters run free!