After noticing several warnings issued against this malevolent fraudster, we decided to do our own analysis and explain to anyone reading the EuropeMarket Review why has this broker been blacklisted. Also, this review will show you what to watch out for when choosing a provider. We hope EuropeMarket will never scam anyone ever again. Let's begin, shall we?
Also, we recommend you not to invest in the fraudulent brokers Conalp, PrimeOakmont and APM Capital.
| | |
| --- | --- |
| Broker status: | Unregulated Broker |
| Regulated by: | Unlicensed Scam Brokerage |
| Scammers Websites: | europemarket.io |
| Blacklisted as a Scam by: | CNMV, BaFin, CONSOB, FSMA, AMF, FI |
| Owned by: | Archax LTD |
| Headquarters Country: | Sweden |
| Foundation year: | 2020 |
| Supported Platforms: | WebTrader |
| Minimum Deposit: | EUR 3,500 |
| Cryptocurrencies: | No |
| Types of Assets: | Forex, Indices, Stocks, Commodities |
| Maximum Leverage: | 1:500 |
| Free Demo Account: | Unavailable |
| Accepts US clients: | No |

EuropeMarket Does Not Have a Legal Forex License?
We were disgusted at how EuropeMarket chose to present its foul scheme. Hiding behind an EU facade while bearing a poor offer didn't help this financial swindler realize its plot. A small but significant discrepancy found in the T&C section made all the difference.
Namely, EuropeMarket first said it was being operated by Archax LTD, yet in the legal section, we encountered the name EZ2GO ltd. The latter is a controversial con artist that has been blacklisted more than once. Hence, we believe it to be the mastermind behind EuropeMarket.
And please disregard the Swedish address. By now, you've probably realized it is fake, like the rest of the misleading website.
Arguments For Trading With a Licensed Broker
If you're looking to make trading worth your while, choosing a legitimate broker is a must! By that, we mean a provider that is licensed by top-notch authorities such as the UK's FCA, German BaFin, Australian ASIC, etc.
That way, your funds are secured, and you have negative balance protection, a compensation scheme and a leverage cap. Also, the broker has to have considerable operating capital to start with. EuropeMarket, on the other hand, fulfills none of these conditions.
​​Is EuropeMarket a Legit Broker or a Scam?
EuropeMarket is a controversial con artist engaged in fraudulent Forex and CFDs trading online. This obvious scammer with a fake address mainly targets unsuspecting traders from France, Italy, Germany, Spain and Monaco.
Warnings From Financial Regulators As a Red Flag About Scam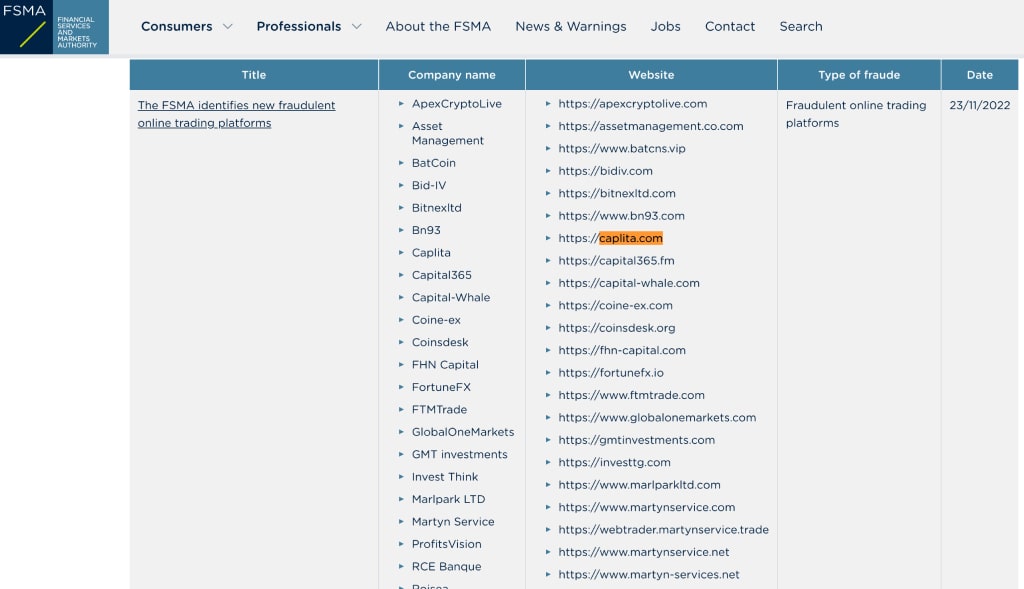 This is the end of the road for EuropeMarket. It wasn't fun while it lasted but now it will certainly be better. Below, you'll find several warnings against the fraudulent broker and the entity that operates the whole thing. These were issued by the Spanish CNMV, Italian CONSOB, Swedish FI, Belgium FSMA, German BaFin and the AMF from the Netherlands.
EuropeMarket Also Provides What Platforms?
WebTrader. We know, it's awful. The browser-based platform could be suitable for newbies but even they outgrow it pretty quickly. This is due to its limitations, i. e. the lack of advanced tools offered by cutting-edge software such as Meta Trader 4 or 5. WebTrader only offers some basic charts, indicators & calendars. Without regulation, the platform is surely rigged.
The Mobile App of EuropeMarket
The mobile version isn't any better. In fact, mobile trading is inferior to desktop trading in general. This applies even to advanced software. It could be good for quick adjustments but keep in mind that the scammer has one more way of defrauding you.
Using Any Desk
Cleverly disguised as support, AnyDesk was put here to provide EuropeMarket with access to your PC. If you allow it, the consequences will be severe. So, the scammer can wreak havoc and steal your personal financial data on the desktop. Therefore, never agree to such shady terms.
Which Assets Can The Investor Trade?
According to the website, Europe Market offers classic assets. There are no cryptocurrencies. As for the rest, it's all pretty much there. Nevertheless, we still don't recommend you trade with EuropeMarket.
Forex pairs – EUR/USD, USD/JPY, GBP/AUD…
Commodities – rubber, gold, sugar…
Indices – S&P 500, DOW 30, GER 30…
Stocks – Apple, Microsoft, Verizon…
Where Does EuropeMarket Engage In Fraud? – Countries Of Service
We did our research on the countries where EuropeMarket operates. Unsurprisingly, they're all in Europe. Luckily for traders, multiple regulators have raised their voices against this broker and blacklisted it. Now, we hope these warnings reach traders in time to prevent fraud.
France;
Italy;
Germany;
Spain;
Monaco.
Furthermore, we highly recommend that you avoid the scam brokers Safe Holdings, Equalpros, and IKICI.
What Are the Different EuropeMarket Account Types?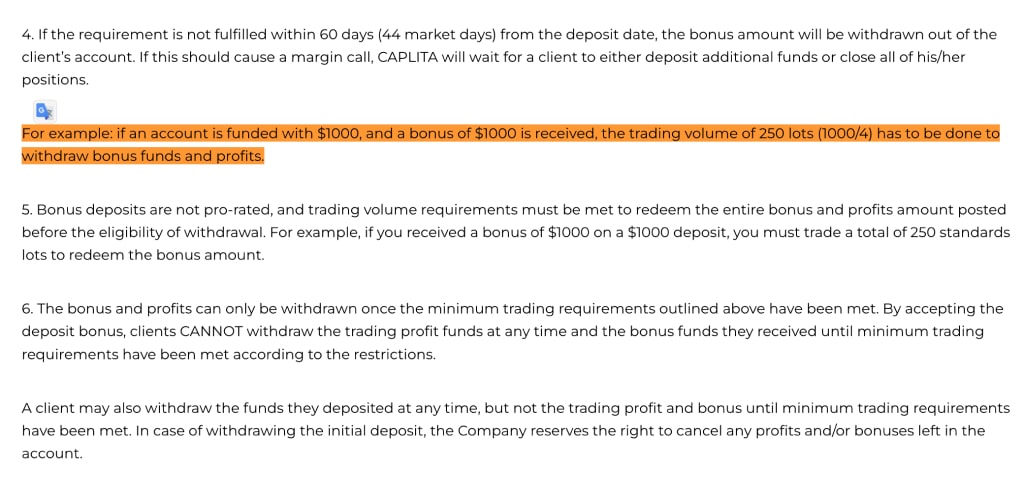 We found four different account types available at EuropeMarket:
Bronze – EUR 3,500, 100+ assets;
Silver – EUR 7,000, 200+ assets;
Gold – EUR 25,000, 200+ assets;
Black – EUR 100,000, 200+ assets, higher leverage.
Nah, we think we'll pass. You should too because the minimum deposits are extremely large sums. As for everything else, EuropeMarket was not very clear.
Free Demo Account – Does the Broker Offer It?
A free demo account serves to give trader insight into what they're registering for. All licensed brokers must include this. It came as no surprise that EuropeMarket failed to do so. Hence, another section, another reason not to trust the scammer.
EuropeMarket Offers Trading Bonuses?
Of course, there are bonuses. EuropeMarket wouldn't be your typical scammer without them. These pesky 'incentives' have been banned by European regulators. If you're wondering why, take a look at the clause EuropeMarket put below. This can easily be used against traders to prevent them from withdrawing anything.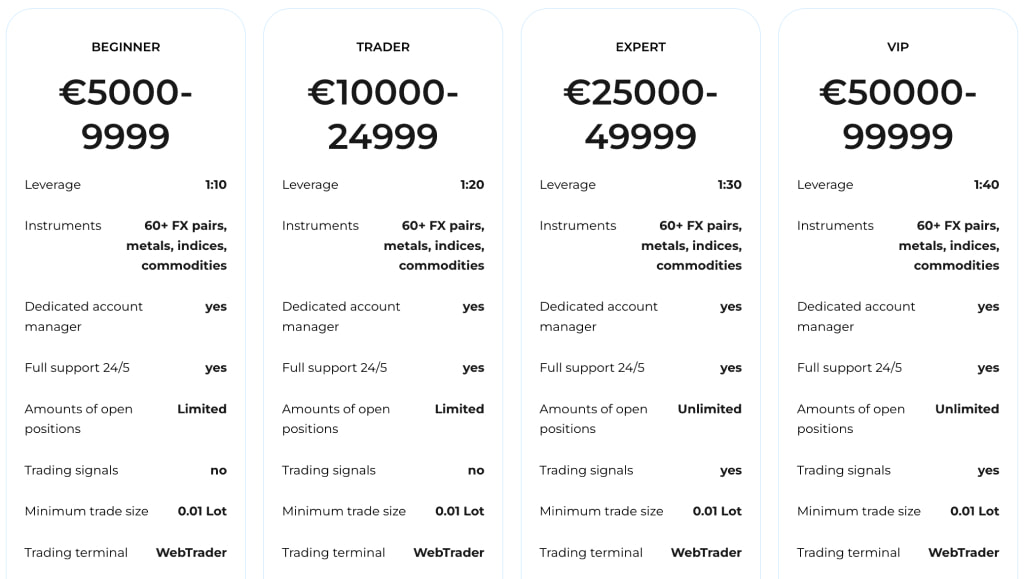 About Leverage, Spreads and Fees
We know nothing about spreads and commissions & fees. However, the offered leverage was enough to make us shut the door forever. EuropeMarket offers up to 1:500! Do you know the risks at such high leverage? Also, it is well above the legal limit of 1:30 for retail clients set forth by the UK and European regulators.
High Minimum Deposit and Withdrawal Terms
Here's the scenario – the minimum deposit is absurdly high (EUR 3,500) and there's a vexing bonus policy in place with a withdrawal-preventing clause. As soon as you deposit the funds, EuropeMarket will undoubtedly put it in its pocket and vanish into thin air, leaving you penniless. There's even a stupid EUR 30 transaction fee put in to additionally damage you.
When you deposit, a notification will pop up saying there's been a problem and your funds are unavailable. However, that's just a sign that the scammer has your money.
Payment Methods Available
All things considered, depositing money is detrimental. Let's look at the acceptable methods so that we can warn you further and tell you about refunds. According to the website, EuropeMarket accepts three different methods. Here's the list:
Credit/debit cards;
Wire transfers;
Bitcoin.
Scammed by EuropeMarket Broker? – Allow Us to Hear Your Story
Don't feel bad if you've been scammed by EuropeMarket. After all, this is a cunning scheme that runs on several levels. Regardless, we're here to help you get your money back. There are three ways of doing that, so consider a chargeback, recall and crypto tracing.
What Is The Process of Chargeback?
A chargeback is used to reverse credit/debit card transactions;
It can be requested at the issuing bank within 540 days;
A recall is used to reverse wire transfers and is only possible if the transaction is not complete;
Crypto payments can be traced to a wallet within an exchange after which, you can request a refund from the exchange.
If you need help with chargebacks, book a free consultation with our chargeback specialists who will help you to regain your money.